Waking up in a damp tent with damp equipment, I put myself into my full raingear outfit and started to cycle further eastwards along the along the border with the Kaliningrad Oblast of Russia. The morning and early afternoon were wet and rainy, but later the weather cleared, and I found a lovely little B&B in Jurbarkas, 82 km from my departure point.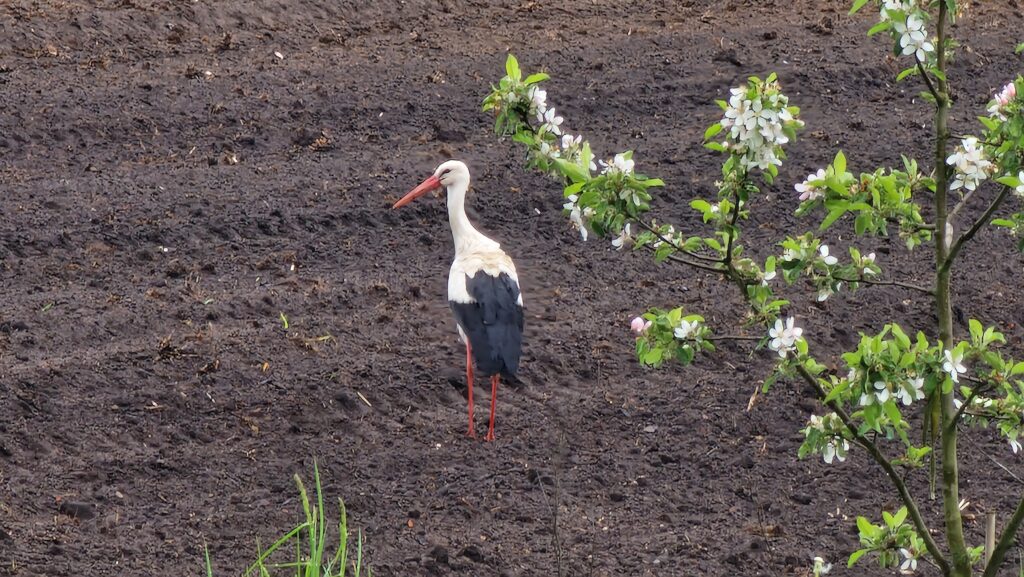 Nowadays, I wake up with a smile on my face. Every morning this smile comes automatically to my face, because I know it will be a great and interesting day that I am looking forward to. This morning this smile lingered slightly shorter on my face, because when I woke up everything was damp. The tent was dripping wet, my down sleeping bag was damp on the outside, well even my glasses had completely fogged up. I looked at my weather app and found out that the relative humidity was 99%. Because it was early morning my thinking wasn't clear, yet. 99% humidity, I thought, at a 100% I should be in water. If 100% humidity would be in water, I logically assumed, with 99% I should be at least in sparkling water. Early morning logics are not always the most earth-shattering ones and I turned to solve the more acute problem: how to dry all my damp stuff. I decided to have a long morning under a sheltered picnic table, where I could dry at least my sleeping bag somewhat. Everything had to dry as much as possible, but I was under no illusion that I would pack dry equipment back into my panniers. Three hours later I had packed my fractionally less damp equipment and decided that I would take a room for the night, where I could at least fully dry my sleeping bag. I was so happy that I had bought a sleeping bag with hydrophobic down. I geared up for the rain, which was still coming down, with rain-jacket, rain trousers, overshoes and finally my waterproof socks. They have been a great investment, because my feet stayed warm all day. There was a little sweat, but not that my feet were swimming in it.
It was almost noon when I started pedalling and I followed again the Russian border eastwards, away from the sea. I cycled through agricultural landscapes, with lots of fields, pastures and intermingled forests. It was all a bit grey in grey because of the rain and the low hanging clouds. Music helped me again to keep the momentum and to cycle rhythmically for long distances. In the afternoon it started to clear up. I joyfully sat down at the street side and peeled off my rain gear. Everything looked much brighter now. Until 30 minutes later when a surprise downpour of immense proportions completely drenched me. One thing was sure, a pension had to be found to dry me, my shoes and my other equipment. I looked in my app for guesthouses in Jurbarkas and found one which looked promising and affordable. I cycled the last 25 km to Jurbarkas and checked into this lovely little pension run by a wonderfully friendly and active 75 old lady. Her garden was a marvel of planning and horticultural execution and possibly the dream of every hobby gardener around. In the pension I dried my raingear, my sleeping bag and my cloths. Fortunately, the grocery store was just opposite of the guesthouse, and I bought myself dinner. What surprise, however, when I wanted to pay for the beer I had selected to go with my dinner. The cashier in the supermarket told me that on Sunday afternoons, no alcoholic drinks could be bought. So, I bought a Pepsi instead– when in Rome, do as the Romans do. In this case do as the Lithuanians do.