Day 45 of my cycling journey – June 14, 2022
Leaving Oswiecim on a bright sunny morning I followed the Vistula for a last time. Cycling through lovely areas, seeing beautiful churches I reached the Czech border and passed it unseen, undetected and unaware by myself. After 91 km I reached Ostrava and camped on a campground there which also functions as an old mining museum.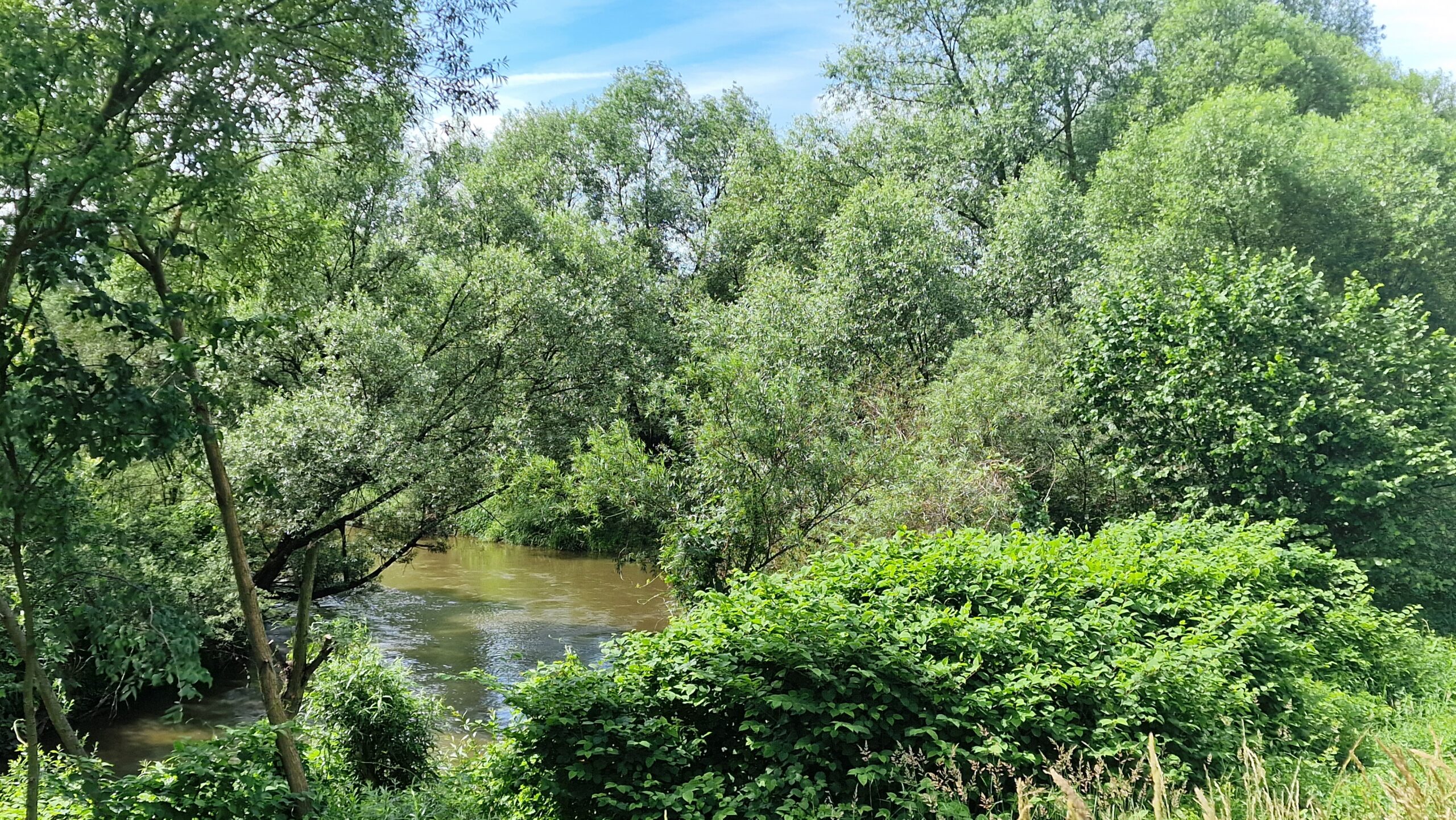 For a last time, the Vistula was my guiding pathway on my journey. Cycling, as always on a dyke, I followed the river and could see as it got smaller and smaller, and its meandering intensified. The pathway on the dyke was not asphalt but a dirt path which had become rather soft and muddy during the night's heavy rains. Consequently, I and my bike Monica were soon looking like a pair of mud wrestlers. After several kilometres my and the Vistula's path separated. I was going to the south-west, towards the Czech border, while the Vistula would turn south towards Barania Gora, where its source is reported to be. Following the Vistula from its delta to almost its source has been a great journey. This most Polish of all Polish rivers had been my guide through Poland and had accompanied me and shown me the different facets of the rich Polish life and history. Leaving the Vistula southwest of Oswiecim would also conclude my adventure in Poland. It was a remarkable time, three weeks, with many facts learned and many new things I understand better now. Poland has surprised me with its culture, its history and its beauty. It is not one of the primary tourist destinations in Europe, and perhaps that is the charm of Poland, at least to a modest cycle traveller like me.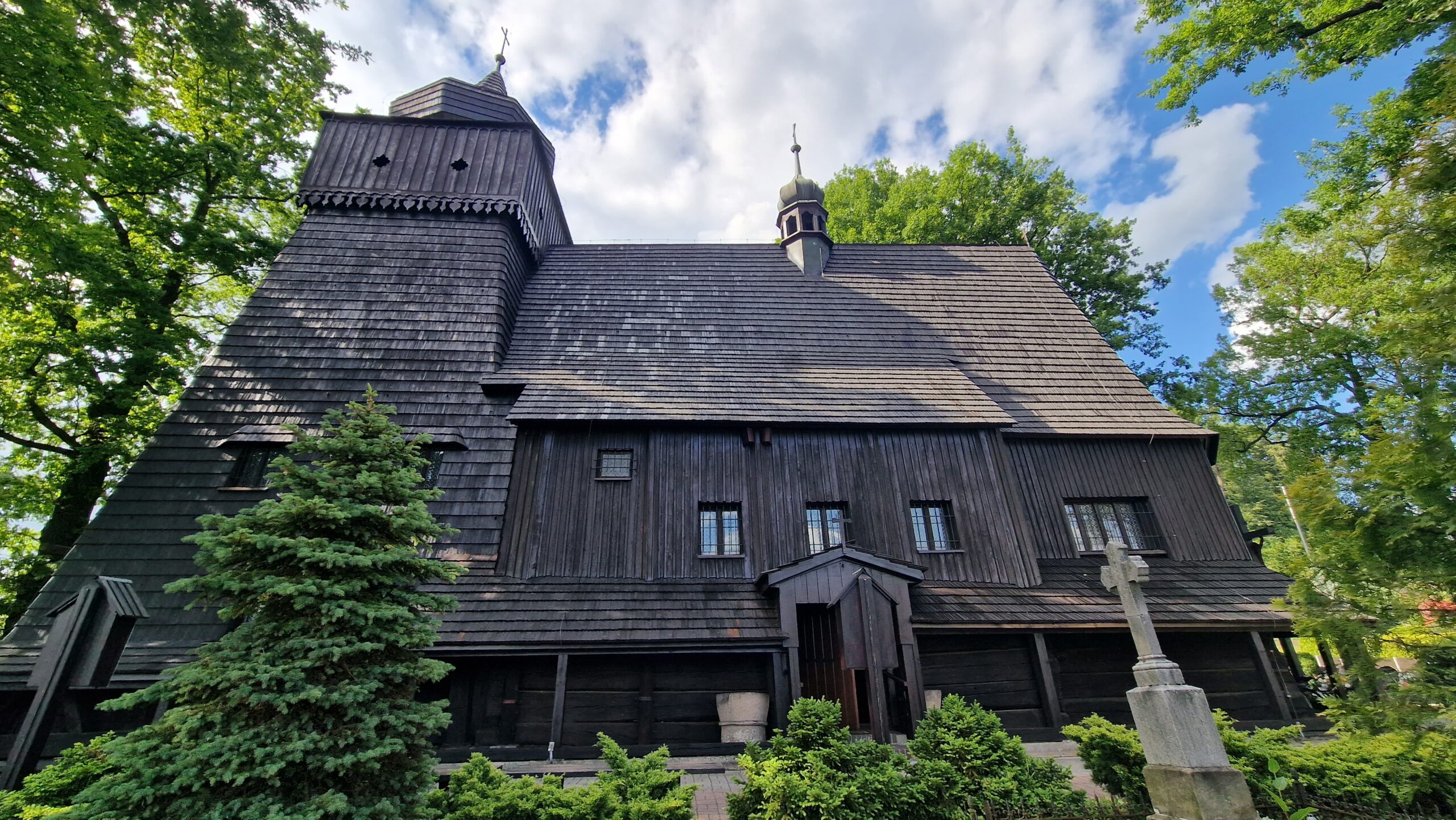 Leaving the Vistula, I came to the town of Pszczyna, with its lovely outdoor museum of rural life in the region and its old palace which now serves as the town hall of the city. The huge old park of the palace invited for a lunch break and time to reflect. I continued cycling towards Ostrava. Once again I followed my Komoot application because I didn't want to get stuck on the high traffic international border route. It guided me through little villages and in one of them I saw the most beautiful old wooden church I have seen on this entire journey. In the little village of Laziska, I saw an old wooden church which took my breath away. Sometimes you find jewels in the most insignificant places. Unfortunately, there was a mass underway, and I couldn't get in to admire its assumed beauty of the inside.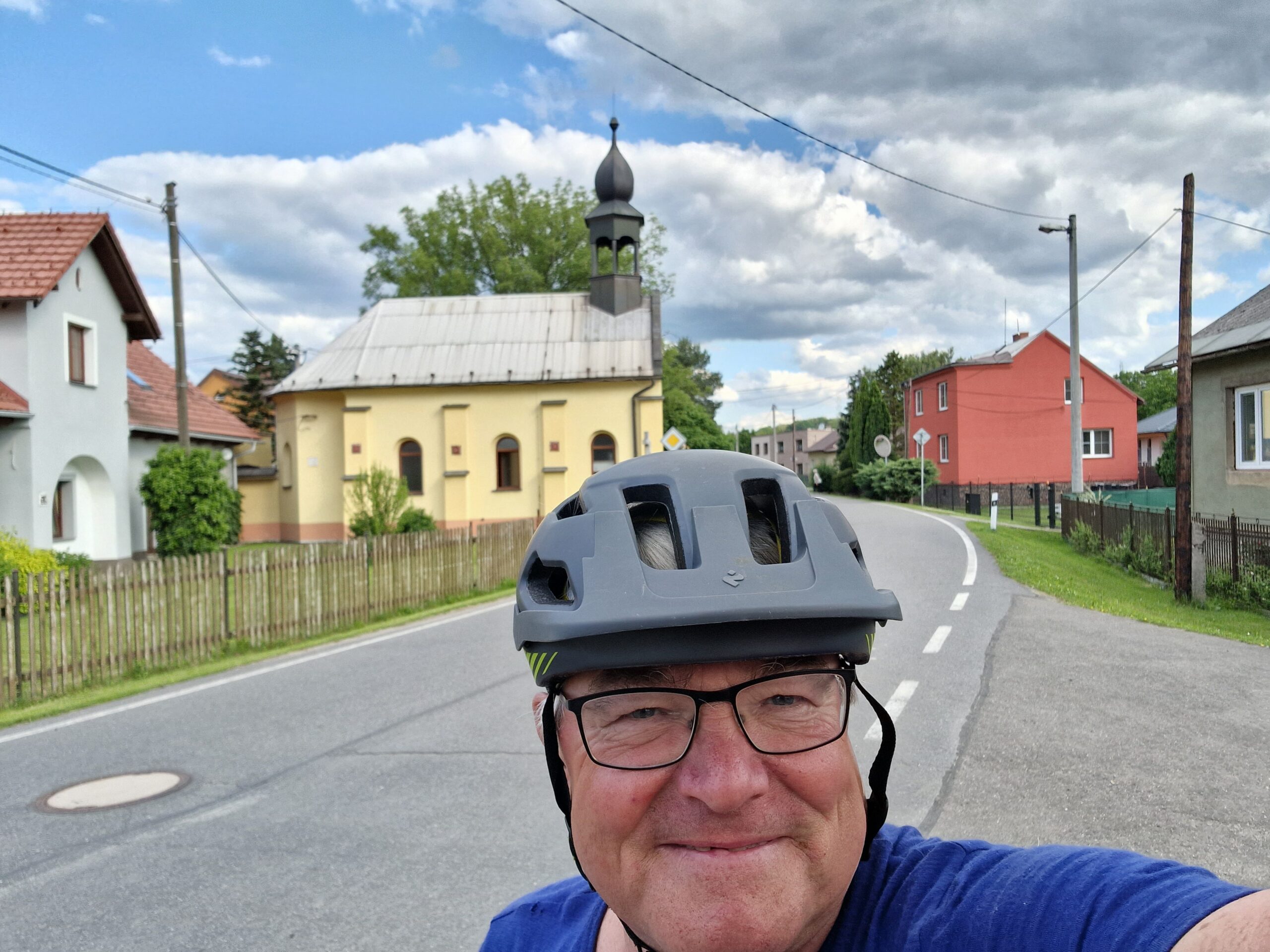 Continuing following my navigation device, I entered a bit hillier area and the pathways I was following were getting smaller and smaller, and dirtier and dirtier. Finally, I was cycling on a hardly discernible single dirt track across a field. I almost had to dismount and push because of the roughness and softness of the dirt path. I made across the field and saw with relief a small village. From now on, I swore to myself, there would be no more dirt tracks to follow, at least for today. I continued and started to wonder when the border would come. I went through the village and suddenly I noticed that all cars had Czech license plates. The field I crossed had been the border between two countries. Sometimes you don't need fences and walls to separate the people of two countries, I guess. Cycling on, I reached Ostrava after 91 km and found a nice campground located on the premises of an old mine. The mining equipment is still there since it serves also as an open-air museum.
A great day of cycling was going to end here. Seeing a new country, Czechia, and looking forward to two exiting weeks in this country let me fall asleep with a smile on my face.