Day 48 of my cycling journey – June 17, 2022
Cycling 75 km that day, I ascended to the Praded. Not quite the top, but to 1400m altitude, then my navigation app led me down the mountain. On a sunny and beautiful day, although slightly on the hotter side, I ascended 1150 m in total. Never in my life had I been higher (altitude-wise) with a bicycle.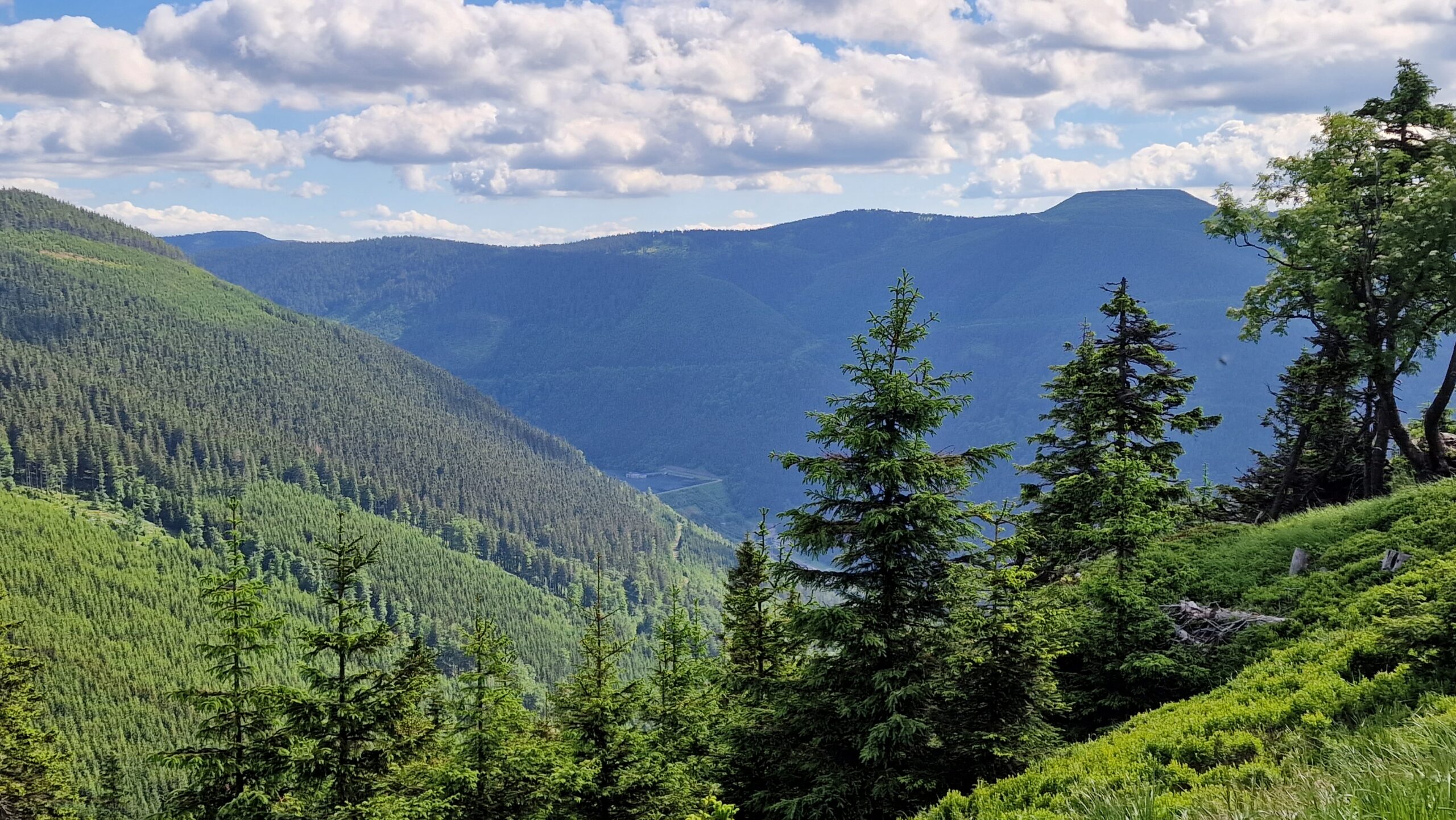 It was a glorious day. It was a hard day. A day to remember, because the first time I cycled up a real mountain with an altitude of over 1000 m. The day was predicted to be hot, therefore I started early, well earlyish. I wanted to utilize the cooler morning to make as many kilometres up the mountain before it is unbearable hot for cycling. Looking out of my hotel window, I could see "my" mountain. It didn't look much. No rough, jagged edges and no visible threatening steep gradients. Just a big hill with a dome-shaped peak and a tower on top. Not one speck of a cloud disturbed the blue morning sky, when I mounted my bicycle and started my slow, but steady progress towards its peak. The first 10 km were easy with inclines of 1-2%, but then it started. The next 10 km I had to ascend 800 m. There were some gradients of 14%, luckily only very short ones. I cycled slowly and methodically. Breathing in and out in a steady rhythm. Mountain bikers and road race drivers were passing me by the hundreds, shouting encouragements in Czech towards me. At least I thought it were encouragements since I do not speak Czech at all. Swarms of hikers were ascending that hill as well, and I could feel their glimpses expressing pity for me. How could somebody cycle up the mountain on such a heavy loaded bike, while they had difficulties walking it? But the express joy and proudness of me came from the fact that I cycled up that mountain EFI (every f*****g inch). I did not push my bike. I made breaks, every 50 m increase in altitude deserved a littler breather, but I cycled up that hill. Not running, like Kate Bush, but cycling.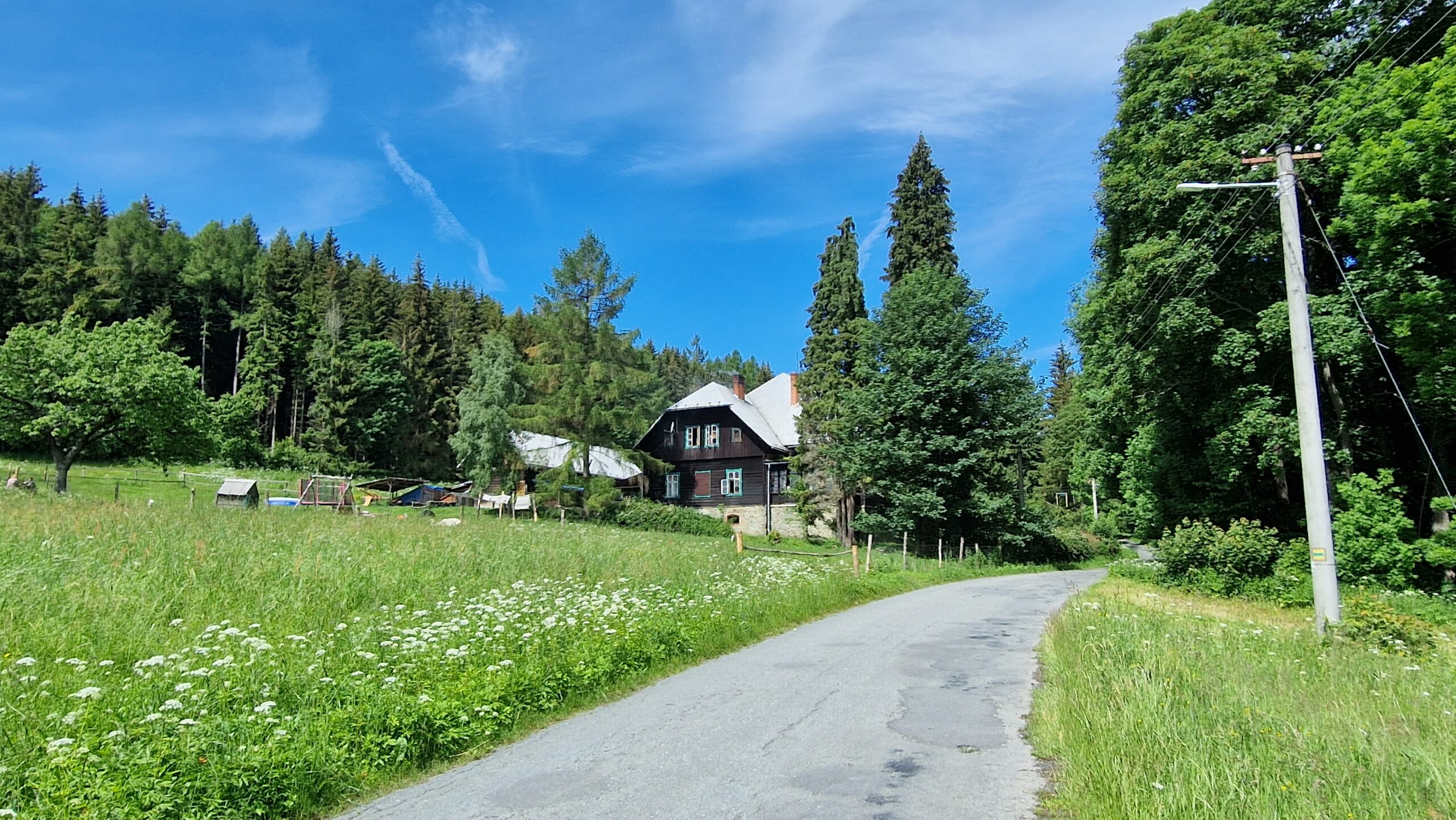 When I arrived at the top I had a long break. I did not go to the tower, though, because hundreds of hikers and mountain bikers were going up the last 95 m. I stayed where I was, ate a bucket of cherries which I had brought up from Bruntal for just this purpose. I enjoyed the amazing vistas and as a contribution to my pleasure centres in my brain, had an ice-cream. I stayed for two hours there, and although there were many people, felt joyful and at peace.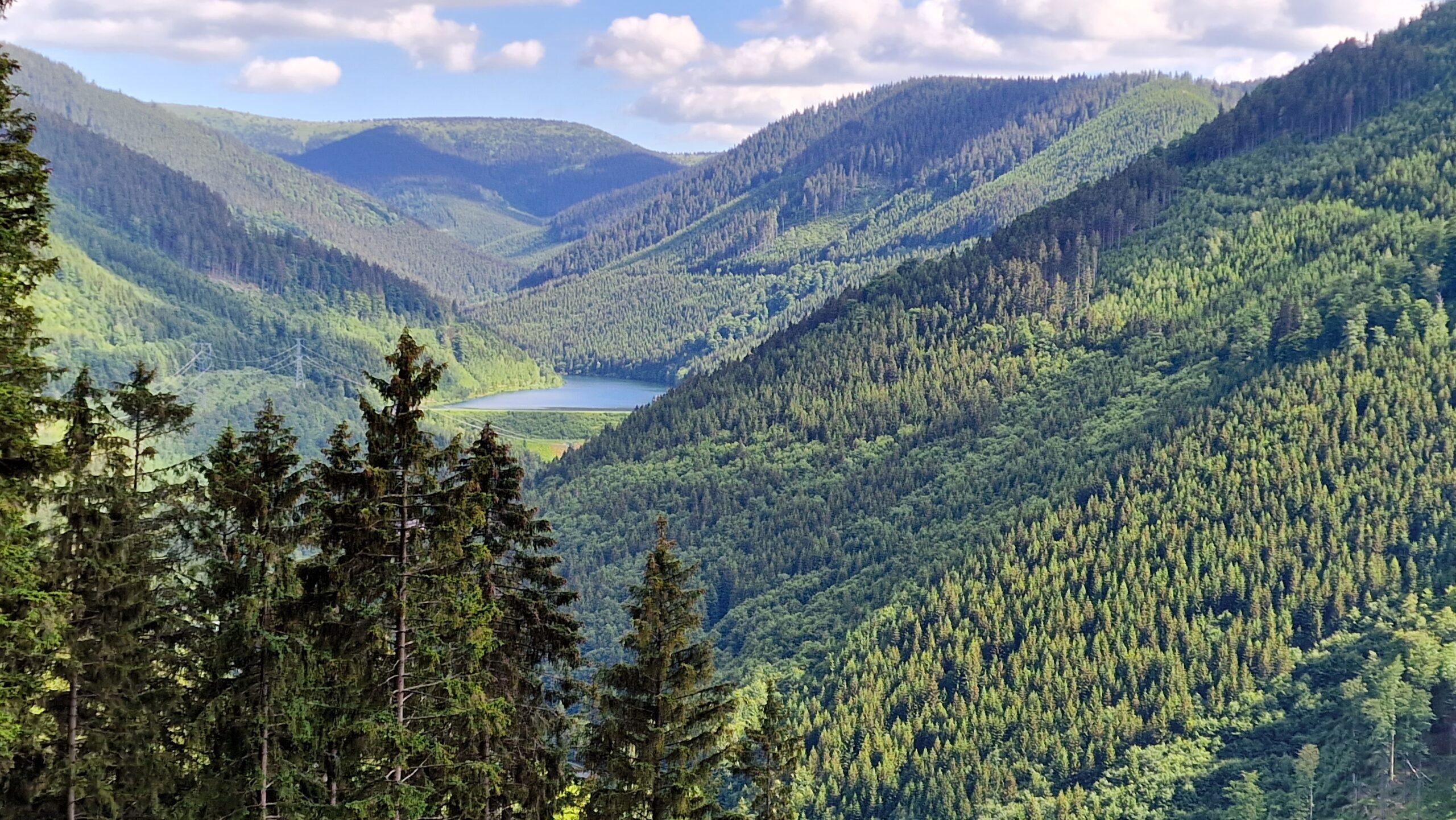 One thing what I learned when hiking over the Alps as a very young man is: going down is sometimes harder than going up. The first and steepest 5 km descend from Praded were of that quality. Steep, full of baby fist sized gravel and later a sort of cobbled way, which contained not the average sized cobble stones in row and order, but granite slabs of different sizes sunk or half-sunk into the soil at different heights and distances from each other. It was partially impossible to cycle that with a 55 kg bike. I could have wept. The most glorious descend ever and I had to push my bike down, or better I had to break all the time. Luckily after about 5 km the path improved, and I could cycle halfway properly. Then came the truly wonderful moment when I hit an asphalt road on the last steep 10 km, and I could roll down that last stretch without too much breaking. There is no better feeling than rolling down a hill, feel the wind on your cheeks and hear the birds chirping in the forest around you.
After I came down from the Praded, I searched for a camp spot to put up my tent. Since I was in a mountainous area it was difficult to find level place, secluded enough for stealth camping. After cycling about 20 km, I found a nicely secluded space by the street. Eating dinner, I sat in the chair beside my tent and let once again the day pass my mind: What a hard but glorious day?