Day 57 of my cycling journey – June 26, 2022
My good-bye from Prague was made easier by devouring a full English breakfast which was clogging up my arteries but stocking up my energy storage as well. Leaving the city on the Copenhagen – Prague long distance cycleway, I first cycled along the Czech national river – Vltava. Altogether, I cycled 81 km along the banks of the Vltava and Elbe rivers, and I enjoyed every minute of it.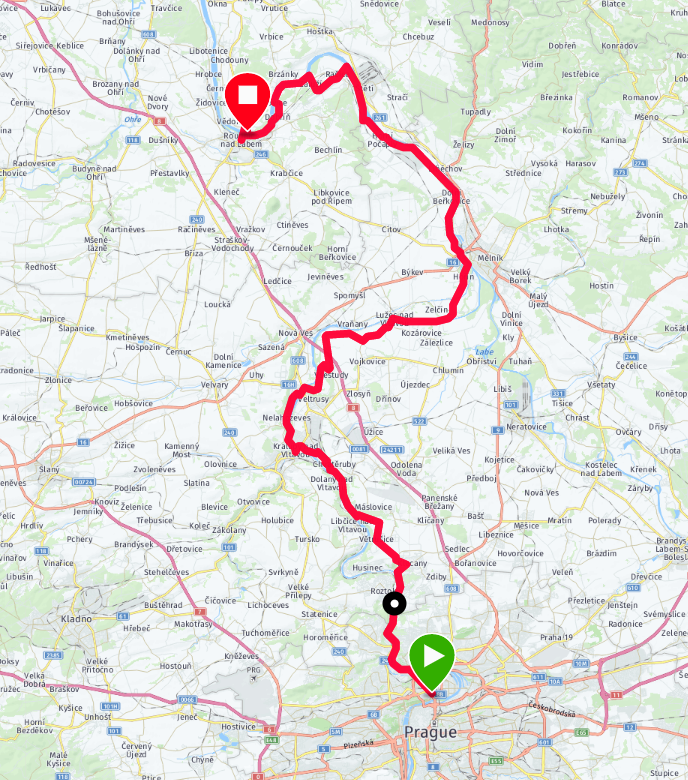 My time in Prague was up. I had to leave, and I had promised my host and friend a full English breakfast in a nearby Café. I consider the English breakfast to be the pinnacle contribution of the UK to the cuisine of this world and well stocked on carbohydrates, proteins, and cholesterol, I left Prague. Cycling on great cycleways through parks and along the river Vltava, I enjoyed the peacefully river, which has been made eternally famous by the composition of Bedrich Smetana. The winding river, forests in every shade of green along its banks, castles on the overlooking hilltops and the beautiful vistas all around made cycling a completely idyllic undertaking. My day was passing like in a dream and the smooth long distance cycleway Copenhagen – Prague was making my ride very smooth.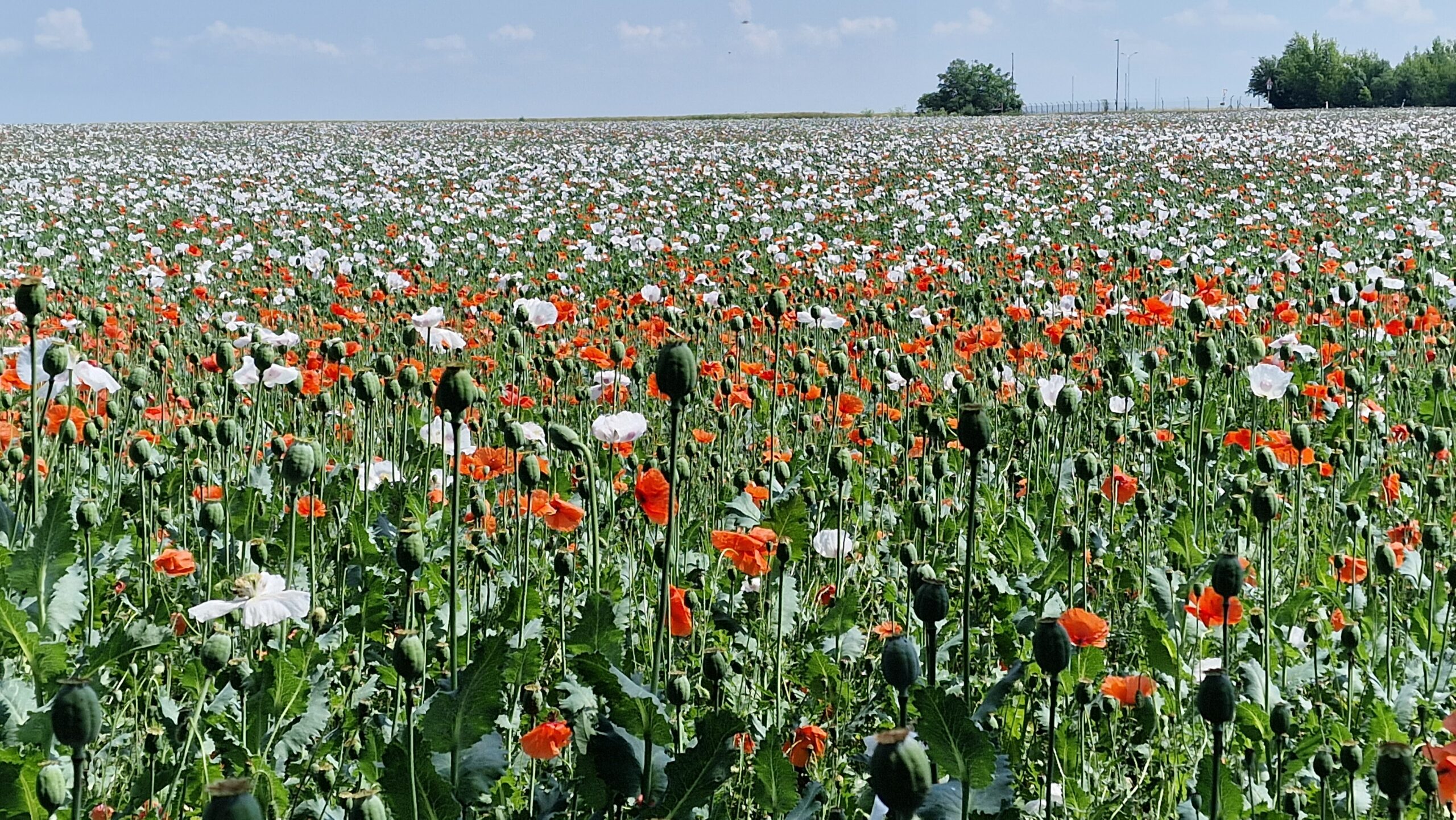 At one point I had to leave the path along the river and had to enter the hills beyond and immediately I accumulated a 200 m ascent and was cycling on rather rocky and muddy single tracks with steep descends littered with big rocks and disturbingly huge root systems extending from the near trees. At one point I was in mountain bike territory and that with a +55 kg bike. Partially I had to walk my cycle downhill because I feared for the structural integrity of Monica on these rough tracks. After about an hour in the rough, I came back to the river and the smooth rolling with great views continued. I followed the Vltava until its convergence with the Elbe at the town of Melnik.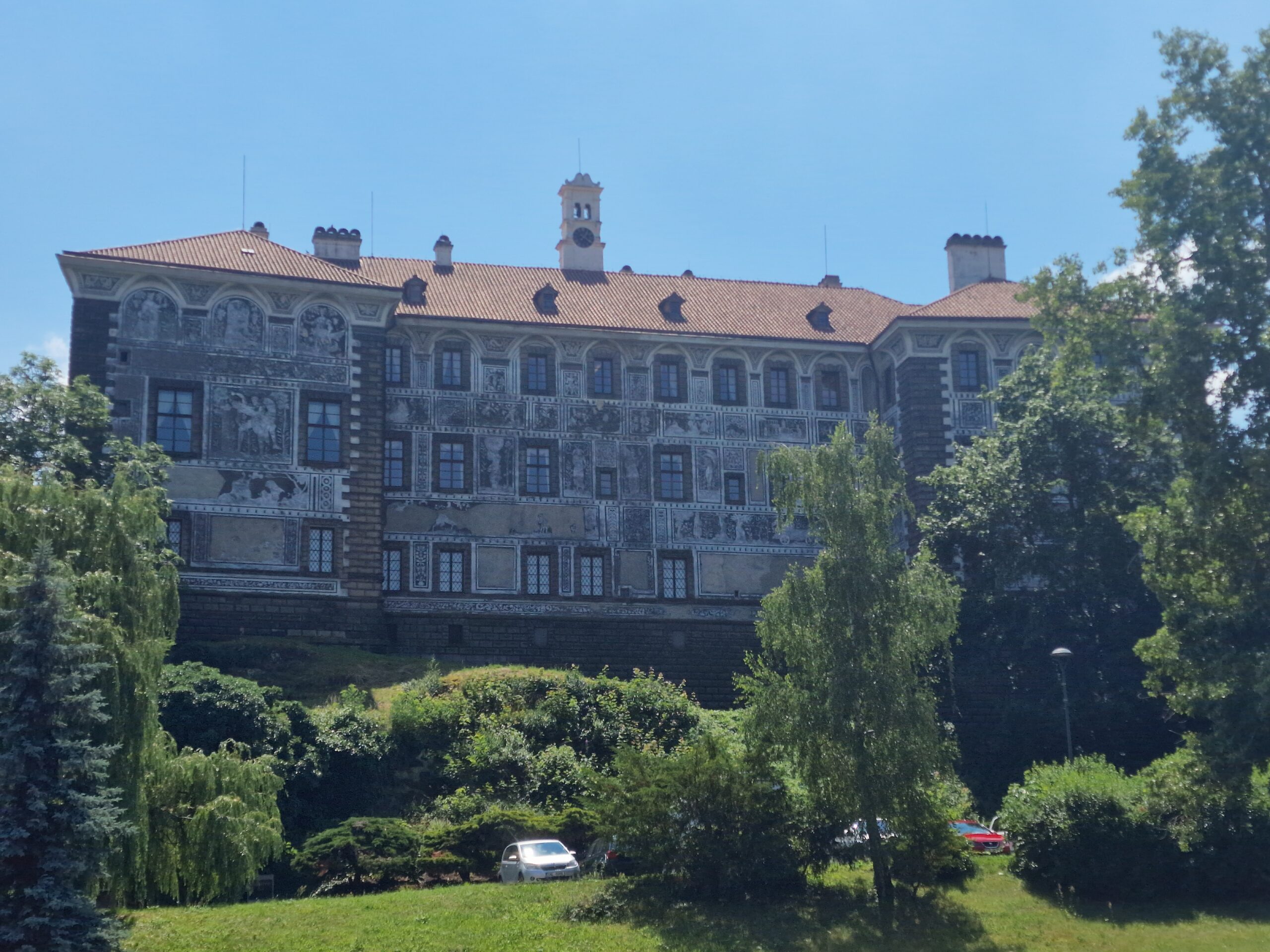 Back on the banks of my dear old acquaintance, the Elbe, I continued into the direction of the German border. I cycled on, taking in every beautiful detail the countryside had to offer. Since it was very hot, the newly established tradition of ice-cream breaks repeated itself several times during the day. After a while I reached Roudnice nad Labem and its very picturesque old town with its impressive castle. A campground for cyclists on the opposite side of the river offered the perfect spot to set up camp and to spend the night. Several other cyclists were at the campground, and I was kindly invited to share the dinner with one of them. Pasta with pesto was just the right thing to restock my energy reserves. Eating together with a beer and sharing some stories from the road we spent the evening together until we went to our respective tents. Life can't get much better.