Day 73 of my cycling journey – July 12, 2022
Cycling from Stechow to Uchtspringe brought me 88 km westwards on a day which was characterized by a particularly harsh west wind. The sun was intense and the temperatures high. This contributed that I had to fight for every kilometre cycling and the fact that I was slightly fatigued from the long ride the day before didn't help one little bit.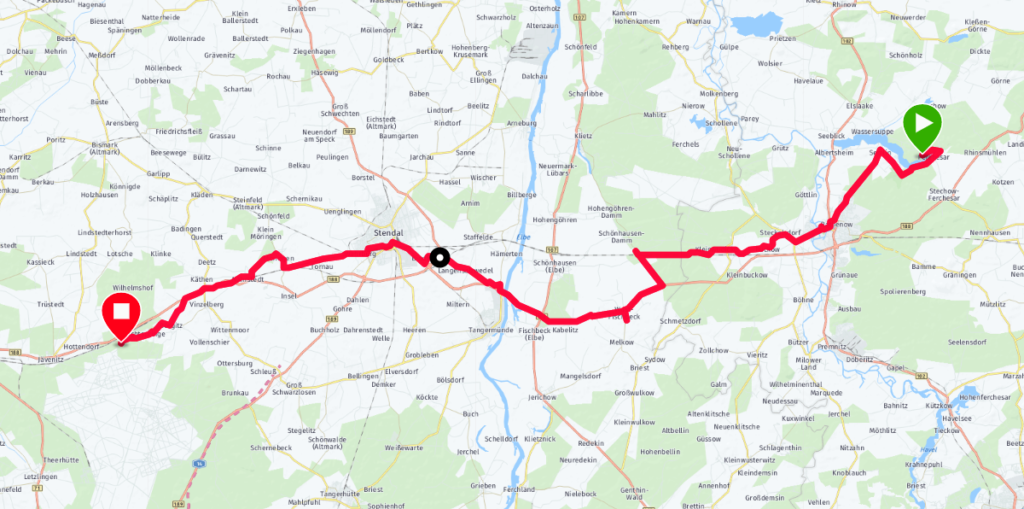 Getting on my way from the nice campground in Stechow, I soon found myself in the city of Rathenow, which is a nice little city on the crossroads of several waterways. But already in the morning I noted that the sun was getting very intense. Out came the sunscreen and on came the smelly, fatty stuff. The landscape was very pleasant when still in the West Havelland Nature Park, but the further I progressed it got slightly dull, because of the endless agricultural fields of wheat, maize, barley and surprisingly sunflower. I knew before that agriculture is the main thing in this area because it is the region in Germany with the best soils. "Magdeburger Börde" is the name for this fertile black soil area which is well known in Germany. After some time cycling through the endless fields, I again reached a bit more interesting area when I saw floodplains and meadows again. Indeed, my old acquaintance from the Czech Republic and eastern Germany was soon visible again – the Elbe. While in Czechia and Saxony it was small and almost quirky, it had become broad and majestic, like a civil servant after 30 years of service.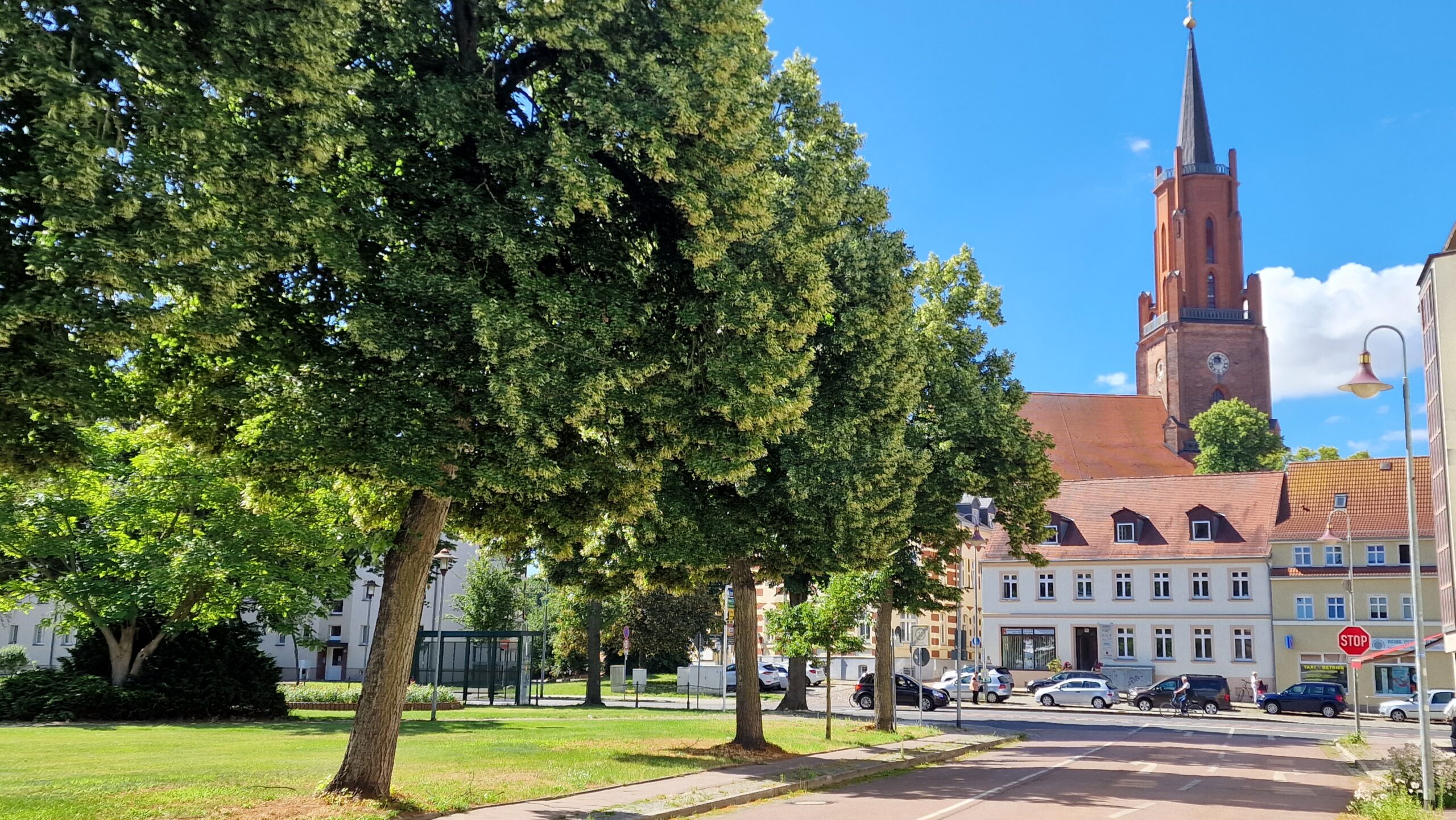 Shortly before I crossed the Elbe, however, I had another encounter with a German truck driver expressing his/her righteous rage against a perceived traffic violation of mine. I was cycling along the B 188 towards the Elbe and Stendal when suddenly the cycle path ended, and I had to get on the highway itself. Here I cycled a short while. Just as I was crossing a bridge when there was a sign prohibiting cyclists on the street. Just as I saw the sign a huge truck came from behind and started to sound his horn in an uninterrupted way while at the same time coming as close as possible to my bike without actually touching it. I could almost feel the fury of the driver seething about this violation of the sacred laws of motorized traffic in Germany. How could these cyclists encroach the god given rights of motorists, and lorry drivers at that, and being found, even if by mistake, on highways reserved for them alone? But the result of the whole manoeuvre was that I was completely scared and almost fell off my bike when this continuously sounding horn in the 200-decibel range appeared beside me and I could actually touch the truck. This was by far the most dangerous encounter I had with a motorist during the entire trip.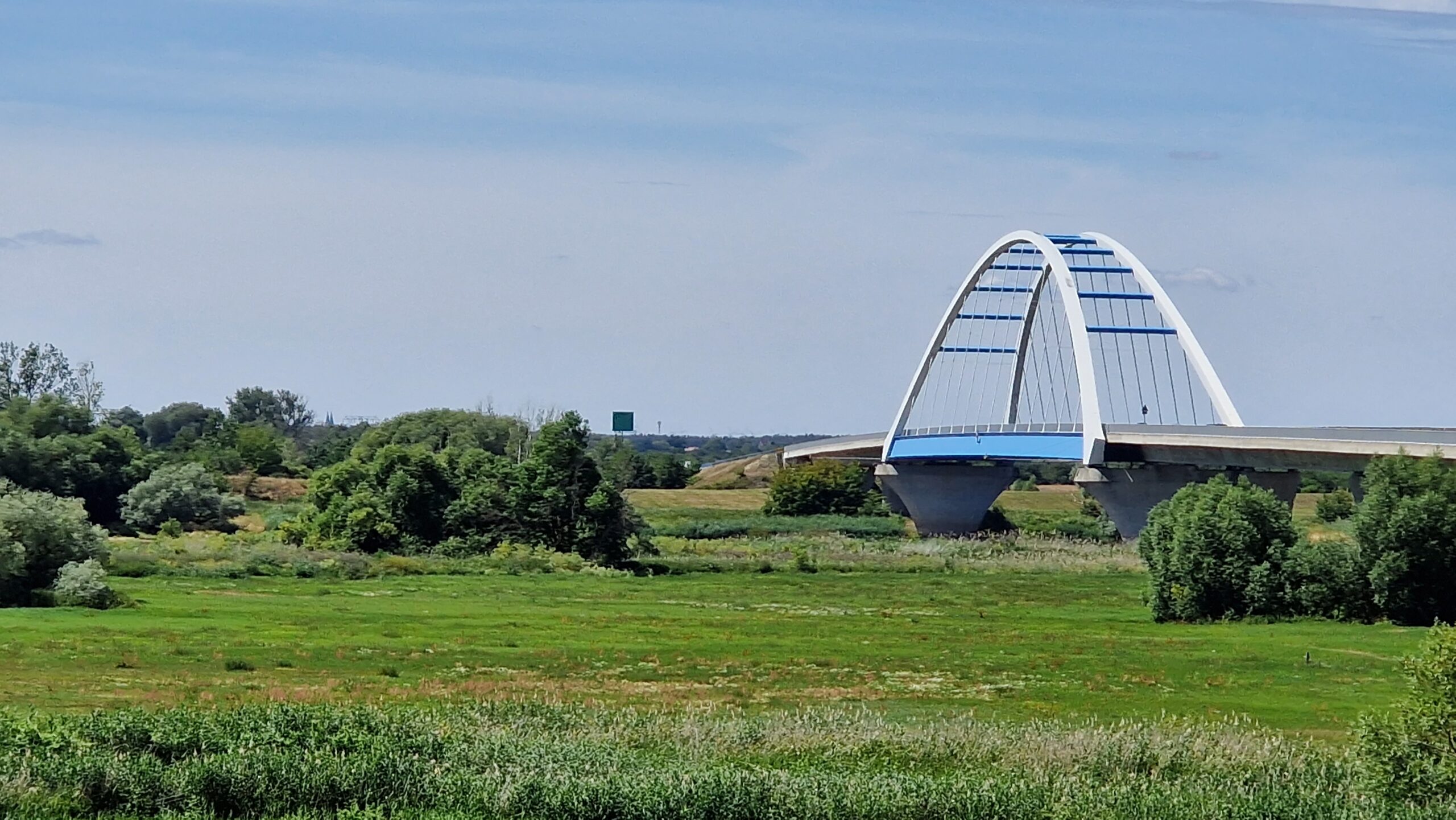 I continued, but the wind became a rather nasty affair by now, and I had to fight for every kilometre I cycled. I reached the old Hanse town of Stendal which has a beautiful old city. Here I passed a bicycle shop and asked about the noises which had started to come from my bike. It seems that at one point I have to change the pedals. I let the nice and friendly bike mechanic change my kickstand which had shown again signs of giving up. I continued but was getting exhausted fast. It was time to get to a campground. There were not so many forests around to stealth camp and stealth camping is anyway prohibited in Germany. After a few kilometres, however, I came to Uchtspringe and to a wooded area. I bought supplies for my dinner in the local supermarket and after a few kilometres I found a secluded space in the forest which I could use for stealth camping. The next campground would have been 20 km away and I couldn't cycle that against the wind. I set up my tent, ate a cold dinner because I didn't want to light my stove in the very dry forest and went to sleep after listening a while to the complete silence of the forest.