A very nice day with a slight headwind and perfect temperatures of around 26 C characterized a very pleasant cycling trip from Gifhorn to Bad Nenndorf. Cycling 91 km and passing the urban sprawl of Hannover, the big news of the day was announced by my cycling computer with its revelation that I had cycled 4000 km on this trip so far.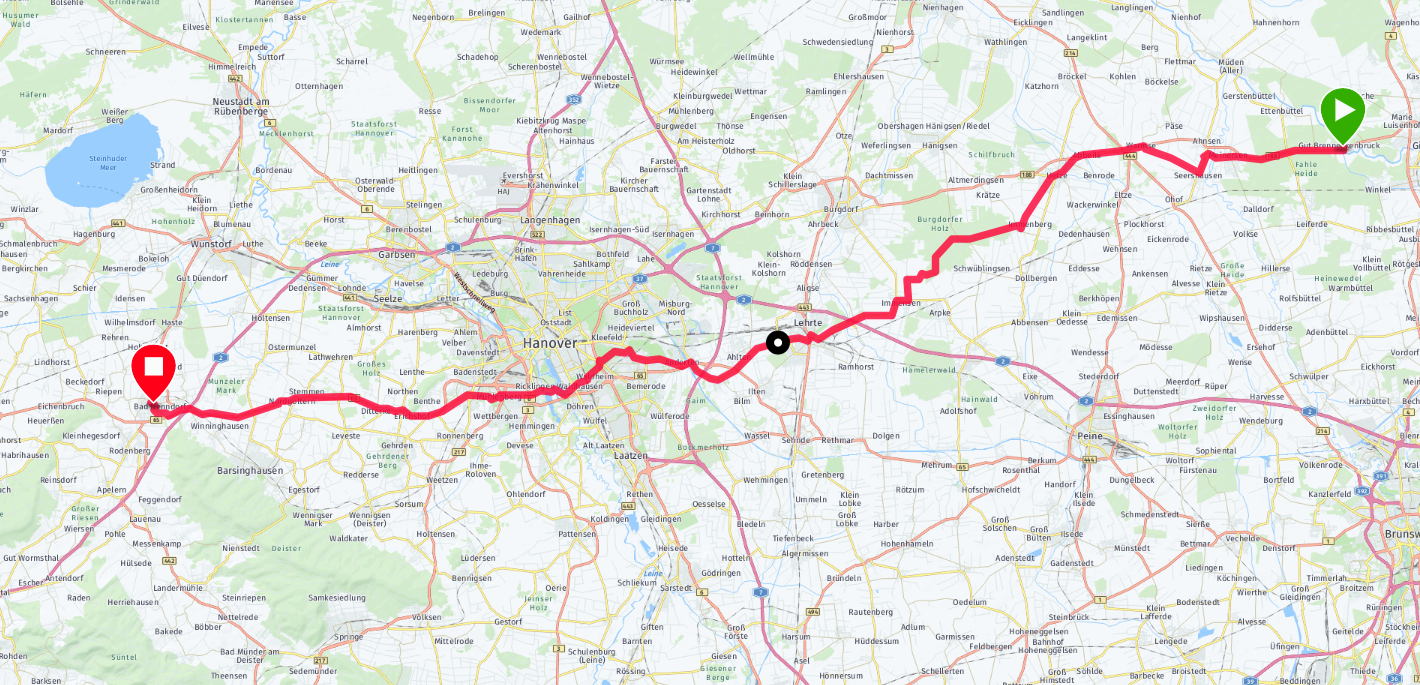 Getting up early at the campground in Gifhorn, I started to cycle in the direction of Hannover. I was now in the German state of Niedersachsen (Lower Saxony) and as the name aptly implies it is pretty low and flat. Since it is very flat and low the wind can potentially blow quite strongly from the prevailing westerly direction. Evidence of that were a number of "Holland Style" old windmills which were apparently restored and bore witness to the old practises of milling the predominant cereals of the region. Passing the town of Lehrte and just before Hannover, I reached another milestone of my journey so far – 4000 km cycled. I still can hardly fathom it that I have cycled 4000 km and I am "only" in the vicinity of Hannover. If you took a plane for 4000 km you would land somewhere near the centre of Tajikistan or the city of Assuan in Egypt. Considering that the circumference of the earth is 40075 km at the equator one can state already now that I have reached a tenth of a journey around the world.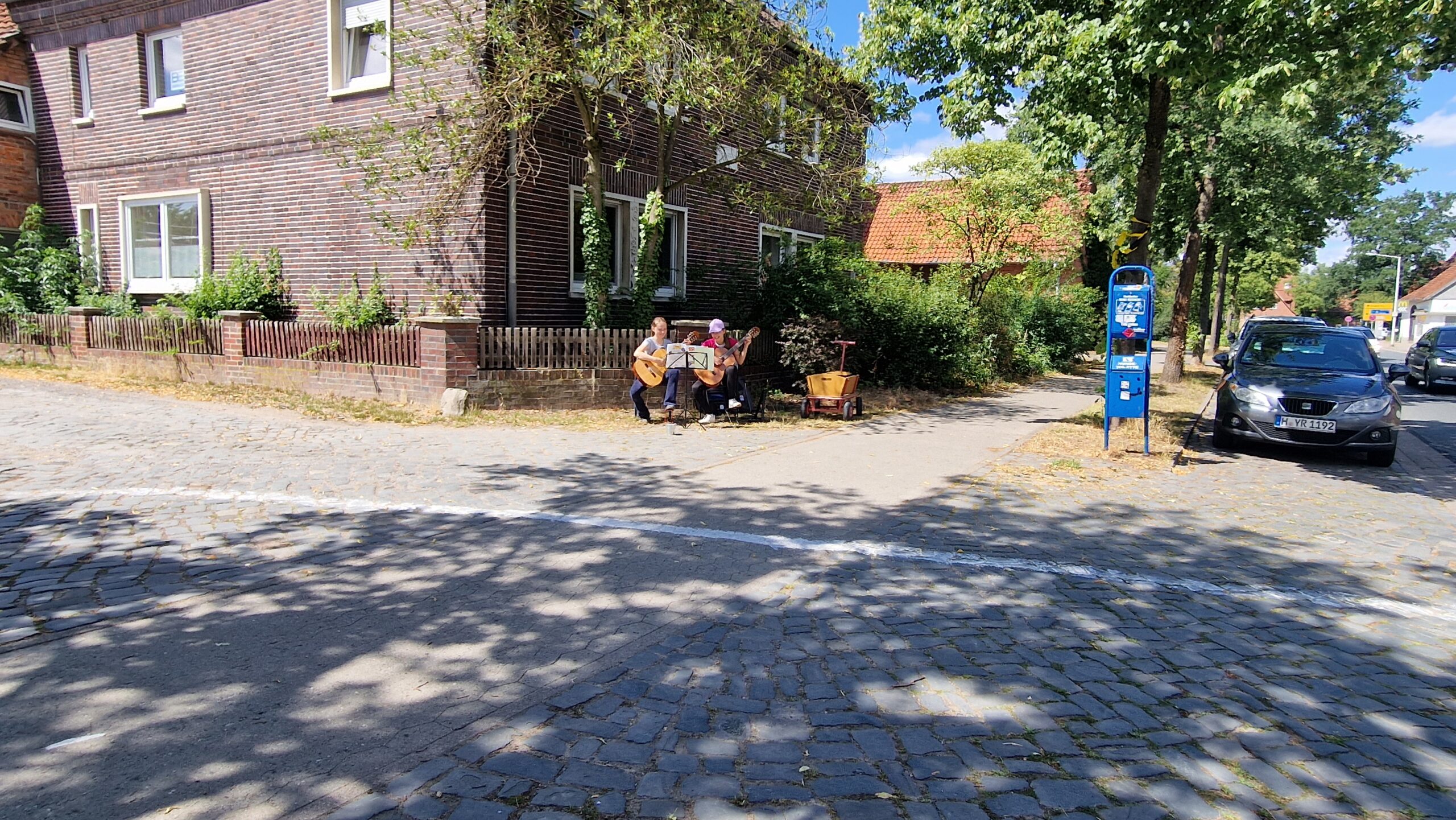 I am, of course, not satisfied with that and I have to go on further and further. I passed the big urban sprawl of Hannover, without ever seeing its centre, on beautiful cycle paths through parks and along lake shores. My goal was Bad Nenndorf, about 25 km west of Hannover, where I had booked an inexpensive room in a guesthouse. Getting out of Hannover, I entered a hillier countryside. The hills belonged to the "Weser hills" or "Weser chain" and suddenly just before Bad Nenndorf I had to cycle uphill with steep inclines. Huffing and puffing I came up a hill on a gravel path when suddenly an old man of about 75 years came around a corner and verbally accosted me for cycling on this path. In a very nasty way, he scolded me for cycling on a gravel path which is clearly not intended for bicycles. There had been no signs whatsoever that cycling was prohibited here, and my cycling app had clearly identified it as a cycle path. I was not going to take another abuse after the truck driver the day before and the car driver earlier. In a very stern voice, I told the old man to go away, showed the direction in which he should go with my finger, and surprisingly he shut up and walked away. Although I have never been in the army I do a have a voice which would make a drill sergeant proud. Perhaps that is one of the things I have to do here in Germany – talk with authority.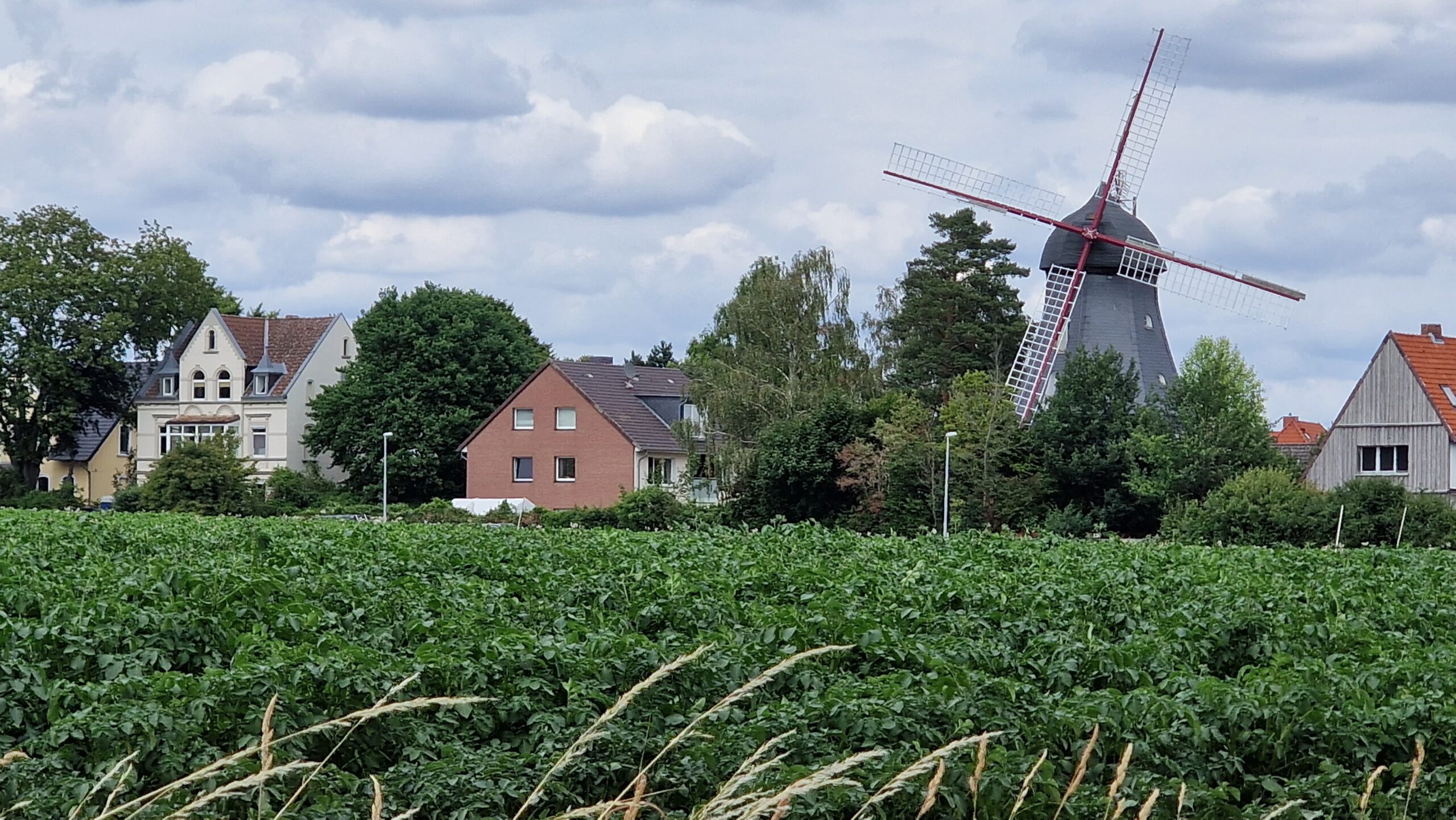 After this little encounter I entered the very pleasant town of Bad Nenndorf. The name "Bad" depicts in German the attribution of an official spa town, and consequently Bad Nenndorf had all the attributes of a spa town, such as a huge number of hotels and guesthouses as well as thermal baths and recreational facilities. It was nice. I went to my guesthouse and to bed early because the next day would be very eventful and challenging.