Today, one of my friends from university came on his motorcycle to Latvia. Consequently, my priority was not cycling, but finding a good campsite so that he and I had sufficient time to set up our tents, cook a meal, talk, revel in the past and perhaps, with the help some good Latvian beer, develop success strategies for the future. Thus, I cycled only 37 km this day, making it the shortest cycling trip of my entire tour so far. Although short, the cycling was magnificent and the evening epic, but cold.
The morning came with a surprise: freshly brewed coffee and a boiled egg. Thanks to the only other occupants of the campground, a kind German couple, who have heard of my story and showed compassion for a lone cyclist with a limited food pantry. Besides the coffee and the egg, I got advice as well, and a campground in Mikeltornis, which looked promising, was suggested to me. Leaving the nice couple at the campground I decided to cycle forest paths instead of the highway to Mikeltornis. This proved to be a great decision, because the foot paths led straight through the Slitere national park and right through the heartland of the Livonian cultural heritage.
The Livonians, or Livs, are a people of Fenno-Ugric origin and settled thousands of years ago in this region of the Baltic. Although their language is hardly spoken (just about 200 people know the language to some degree), quite a few words in the Latvian language have some origin in the Livonian language. Nowadays, Livonians are recognized as an ethnic minority and the area around Kolka and to the south is protected as a cultural historic territory, with limitations on settlement and building activities. Riding through these little villages was pure joy and in some of the Livonian flag was proudly flying in front of houses and administrative buildings. The settlements had an idyllic ambiance and since the sun was shining and the birds were singing, I too came into a state of pleasant content.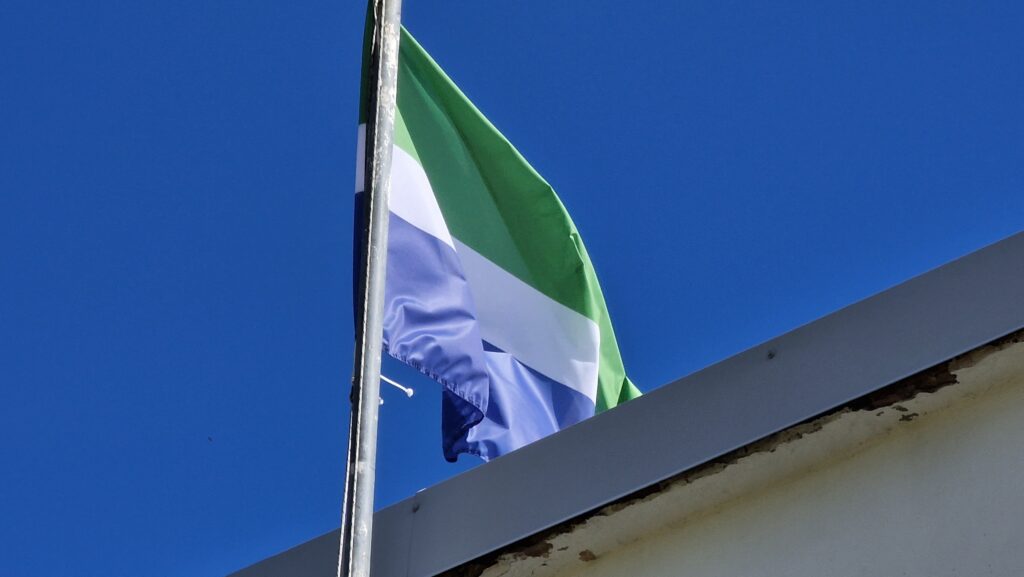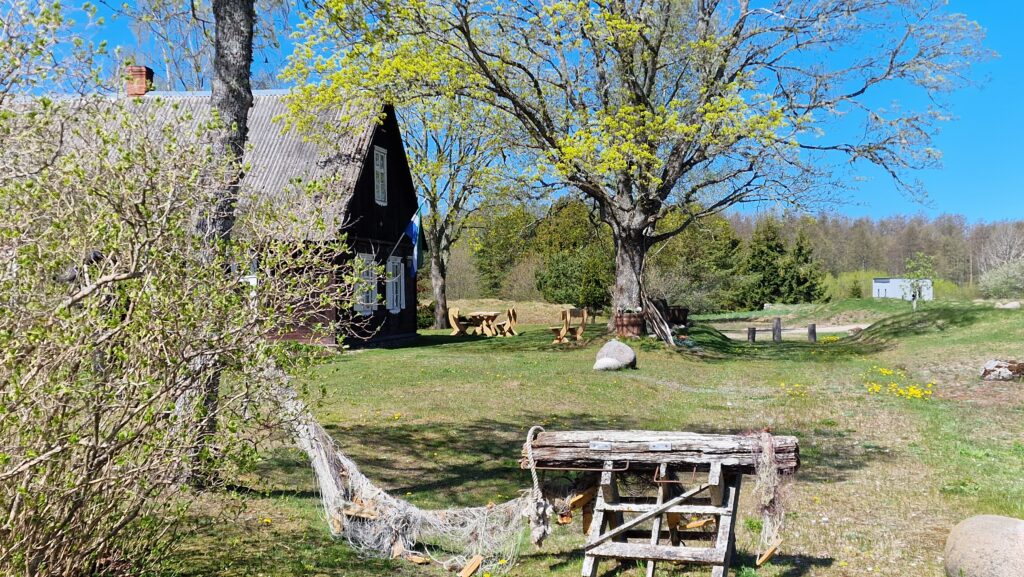 Soon thereafter, I arrived in Mikeltornis. This Livonian village is dominated by one thing, and one thing only: its gigantic 56 m high light-tower. It is like a mole on the forehead of somebody you are introduced to – you cannot avert your eyes and stare at it. The campground Mikelbaka was fine and after a while my friend arrived on his motorcycle. We set up tents, we cooked, we made a campfire, we ate, we drunk, we spoke, and we discussed about everything that has happened to us in the last decades. The night was bitter cold, but we stayed out talking and joking and only after the campfire died down did we go to our sleeping bags. An epic evening, and an evening to remember. I will visit him in July, when I am close to his home in Germany. It will be warmer then.