Day 27 of my cycling journey
On a difficult and rainy day, I fought against the elements thrown at me at full gale forces. Heavy winds and rains made cycling challenging and a bit different from all these easy cycling days in the past. Achieving 69 km from Ketrzyn to the small hamlet of Piasty Wielkie, I fell into my tent and sleeping bag like a log.
Leaving Ketrzyn in the morning, I even then saw that this would be a difficult day. Already after 500 m the chain started to slip off the front chain ring. In an emergency repair session in the park of Ketrzyn, between two WW II bunkers, I repaired my problem for the time being. I decided that in Gdansk I would see a bike mechanic to see if he could fix the problem better than I could with my limited equipment.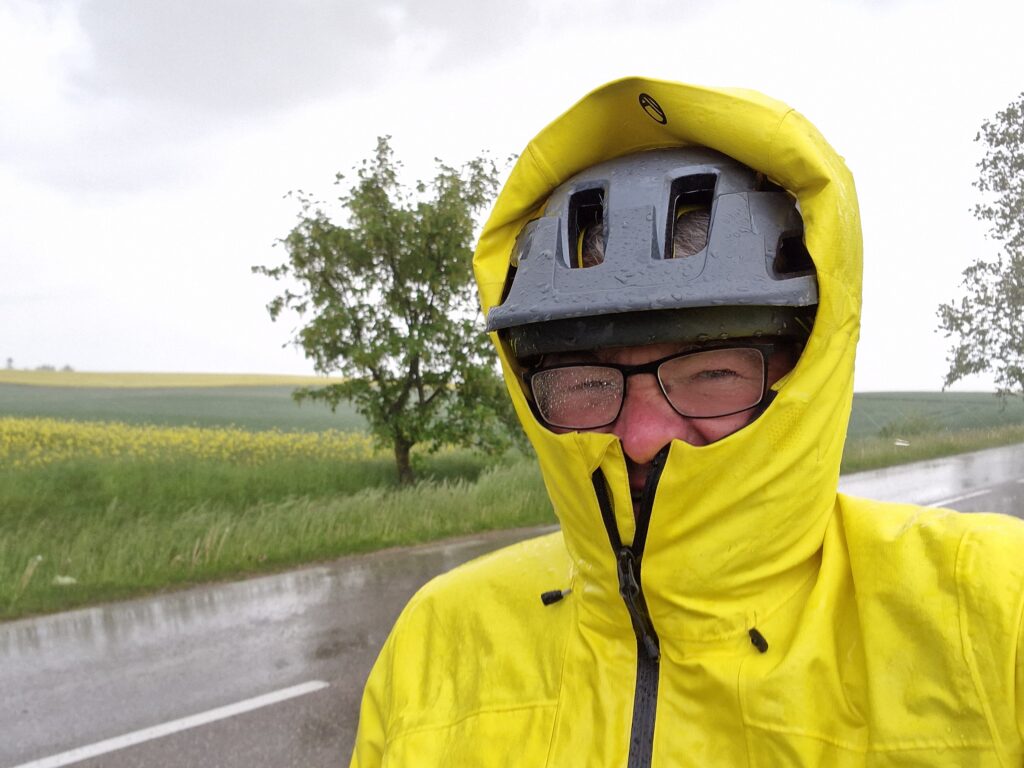 Issue fixed, I saw the rain clouds getting darker and more ominous by the minute. After a while it started. Extremely heavy gusts of wind were blowing into my face. The wind brought the rain, and the rain was being whipped into my face almost in a horizontal, gravity defying fashion. I couldn't cycle anymore, I had to stop. It wasn't safe cycling under these circumstances, considering that there was heavy traffic on the road, and that the wind was pushing me around at will and the whipping rain was blinding me because my glasses get all wet and fogged up. I stopped at the side of the road, with my back to the rain, and waited that the rain abates a bit.
After a while the rain and storm subsided, and I was able to move on. I was wet like a dog, but otherwise in great spirits. I am amazed by how easy and laid-back I take all these rainy weathers. Before the trip I had always figured that especially rain would be a mental challenge for me, but it isn't. It is almost the opposite that rain has become a little nuisance, but also very nearly a stimulant for me.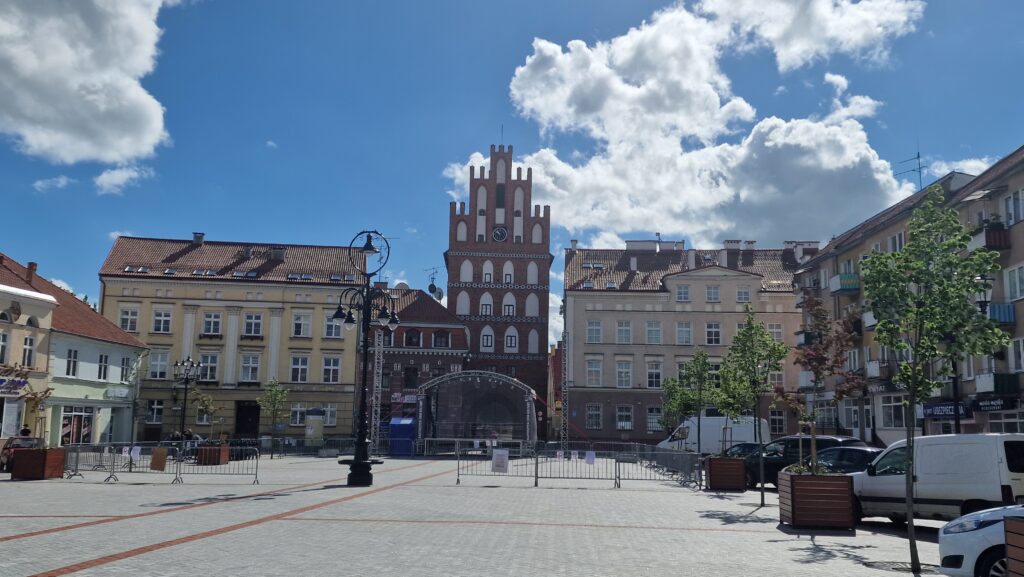 In the early afternoon it started to clear up a bit and I took my lunch in the little town of Bartoszyce. The sunshine didn't last too long after all, and soon I was back in my routine cycling through rain, with my pods in the ears, listening to music. A rare break in the raining routine let me decide to look for a camping spot nearby. I asked a man if I could camp on the field beside his house and he answered, via Google translator, yes, of course. He kindly offered to come into his house and have coffee or tea, but I kindly declined because the invitation felt a bit perfunctory, and I didn't want to impose myself. Not long after, I was in my sleeping bag, and the rhythmic pounding of the rain on my tent rocked me into sleep.