Days 52 of my cycling journey – June 21, 2022
A beautiful day with sun galore, saw me cycling 76 km from my guesthouse in Chrudim to a campground near Podebrady. Passing the impressive Czech National Stud Farm in Kladruby nad Labem and the beautiful town of Kolin with its impressive town square. On the way I met a new friend, the river Elbe (CZ: Labe) which will be my guiding conduit for my travels to Berlin over the next weeks.
Having a great breakfast at my guesthouse in Chrudim was certainly a plus and would sustain my cycling from a nutritional point of view for many hours. From a mental health perspective this guesthouse also proved to be of enormous benefits since the attendant who prepared this breakfast, for the only guest in the guesthouse, was in such a cheerful mood that I completely forgot my usual morning grumpiness and couldn't help but laugh as well when she repeatedly laughed about the most trivial of matters. Some people just have a cheerful and infecting personality, which influences others enormously.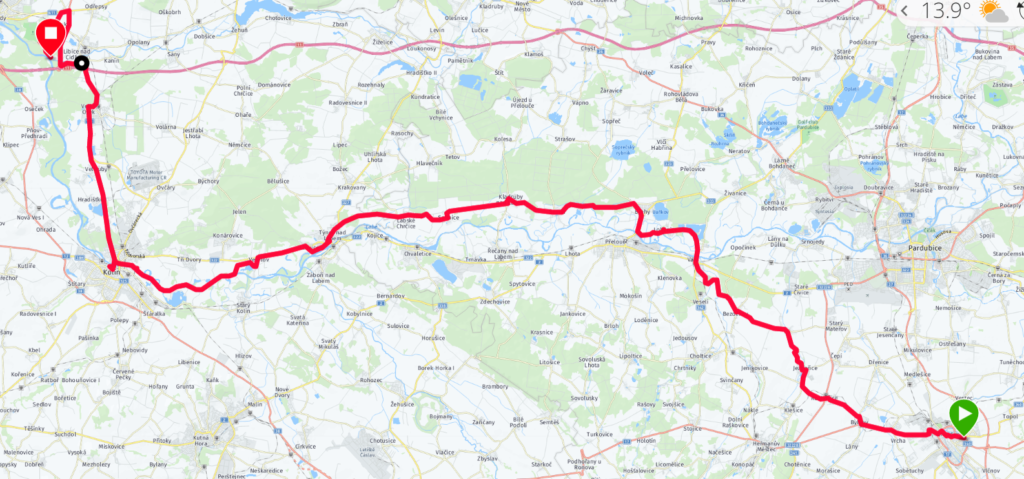 So physically and mentally nourished, I left the town cycling once again over its old market square and through its cobbled streets with the picturesque and quaint old house. The weather was very nice with 29 C and almost no wind. It made cycling a sweaty affair, but nevertheless very pleasurable. Soon I came up on a river, which is going to be my travel companion for my travels to Berlin. The Elbe (in Czech Labe) is very beautiful in its upstream stages and cycling became completely tranquil with the river slowly flowing through the wooded meadows and fishermen (no women) sitting on its banks hoping for a big catch while drinking beer and other spiritual beverages.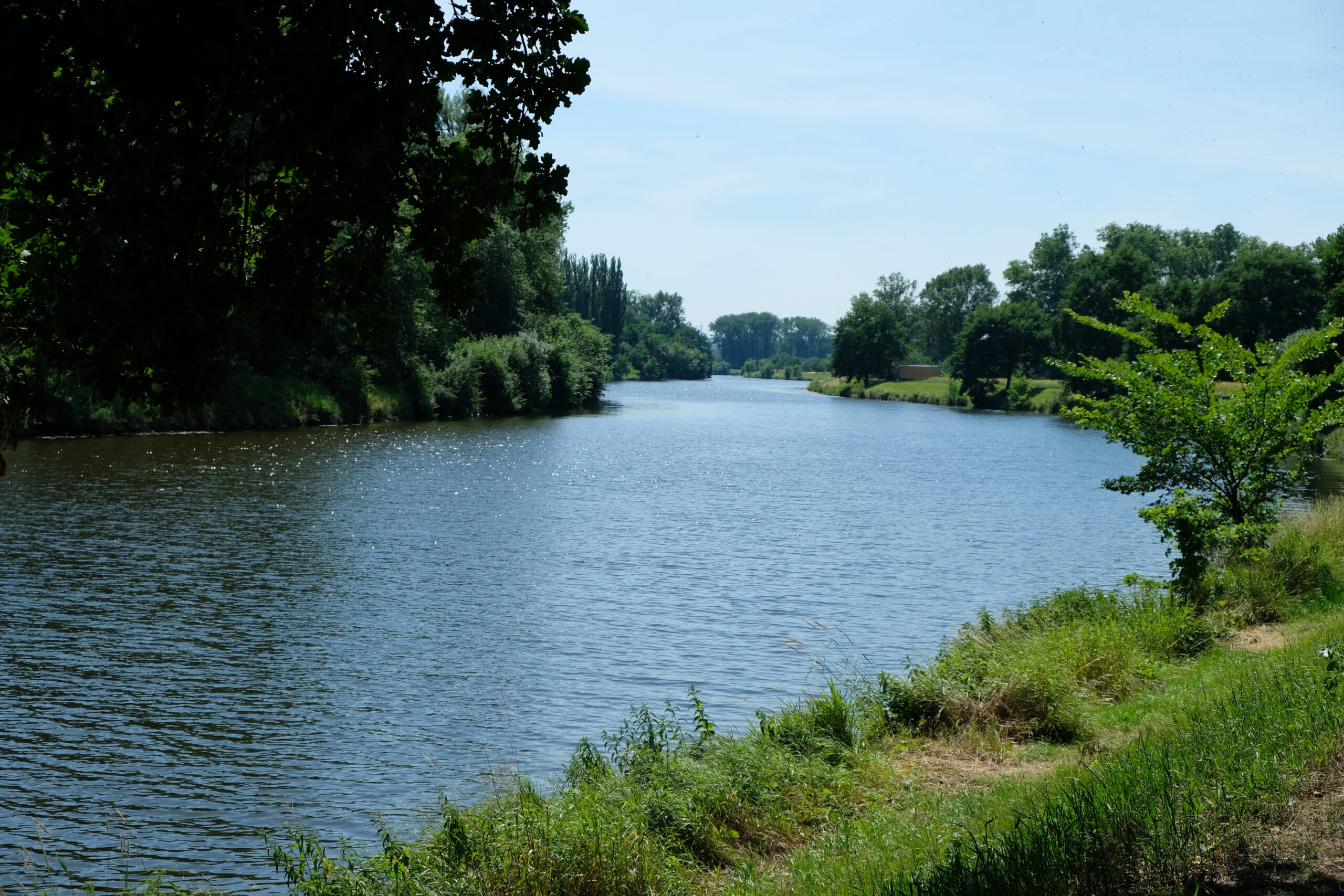 After a while, I reached the very little village of Kladruby nad Labem (600 inhabitants) which almost blew me away with the unbelievable loveliness of its landscape. This village is the home of the Czech National Stud Farm, and it has kilometres of kilometres of pastures fenced in by the prettiest, virgin-white painted wooden fences I have seen in a long time. The stud farm has a very rich history. It was founded as the Imperial Stud by the emperor Rudolf II in 1579 and has since then been one of the most prestigious studs in Europe. Cycling for kilometres through green pastures, sometimes populated with horses, with intermingled wooded areas, and along the incredibly white fences made me revel in the complete splendour of this landscape. The only negative aspect coming to my mind was the pity I felt for the poor soul having to paint these fences every year. I could imagine that a desperate student of veterinarian science, with a lack of practical horse experience, would be the perfect object, chosen by the manager to do this mind killing job. I could sense the numbness this job will cause to generations of future aspiring veterinarians.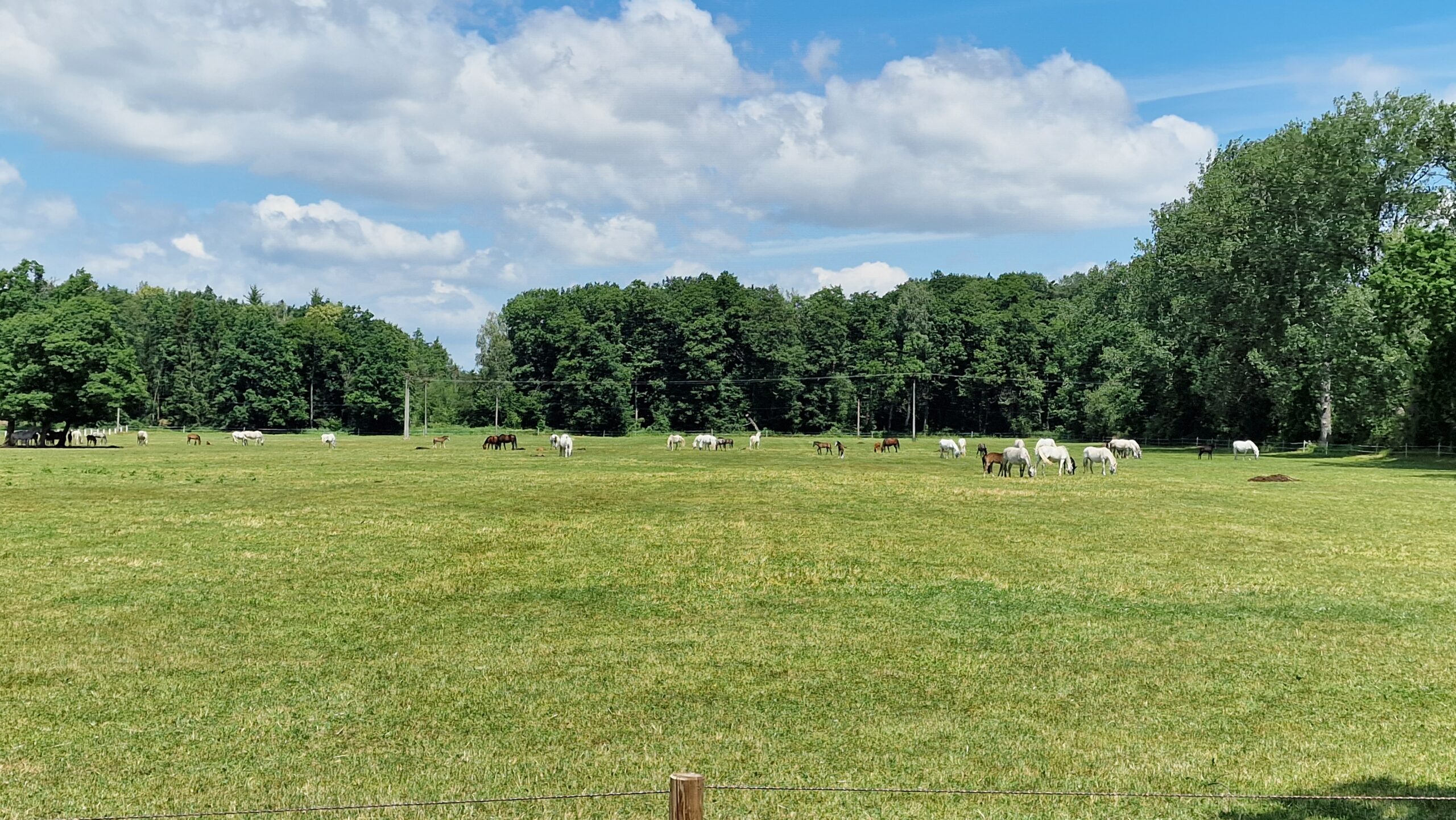 Cycling on, I reached the town of Kolin and made small detour to see its beautiful old city market square. I am astonished every time about how beautiful the old cities of Czech towns are. Continuing, I faithfully followed the river, sometimes over rather rough cycleways, and it was soon time to look for a place to put up my tent. A campground near the town of Podebrady was chosen and soon I was putting up my tent in a crowded, small campground. I ate my dinner and went into my sleeping bag still thinking about white fences and the fate of veterinarians.