Days 53 of my cycling journey – June 22, 2022
Another beautiful, but hot day was in the development. I cycled along the river Elbe from the campground in Podebrady to a campground in the city of Sestajovice, close to the Prague city limits. I cycled 53 km and chose a campground close to Prague in order to be able to reach the city on the next day without problem.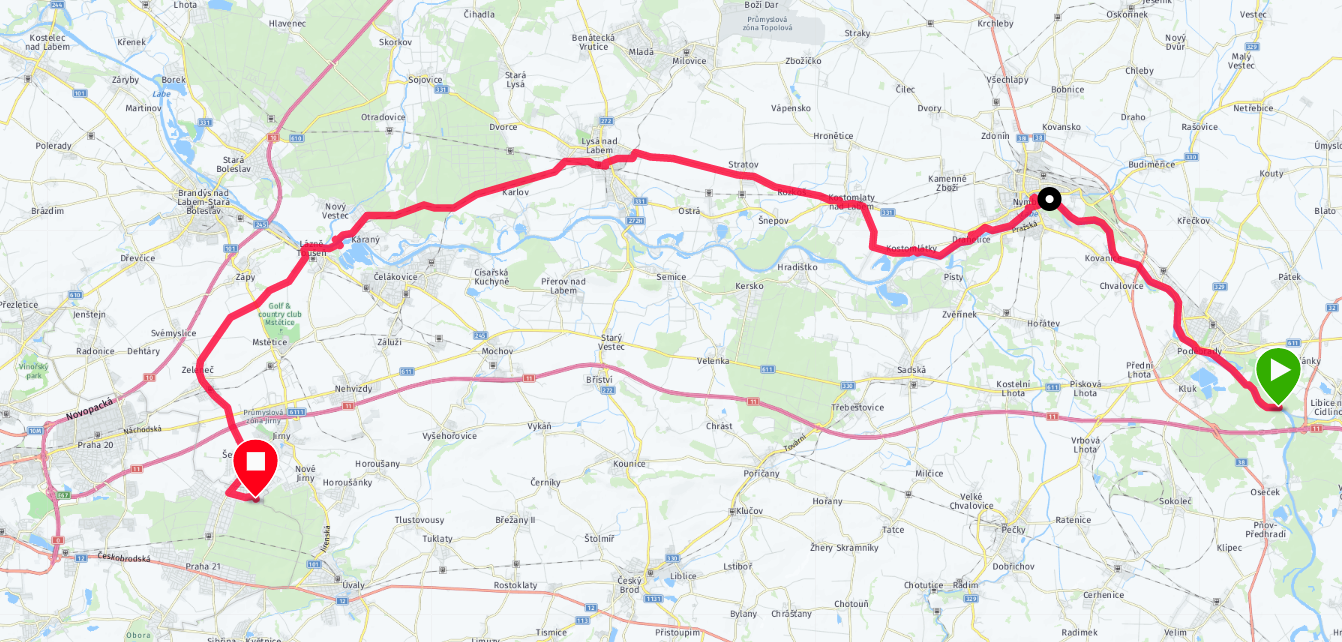 The day was going to be very hot, that is what I thought in the morning when I woke up and I noticed how the early morning sun had heated up my tent in no time. It didn't take long and the heat and humidity in the tent got so unbearable that I had to leave the tent and get out to enjoy the still cool and gentle breeze moving through the trees and shrubs of the campground. I knew that this small relieve would be gone, too, so I packed up my stuff and left the campground. Again, I cycled on the Elbe long distance cycle path, which starts at the source in Czechia and meanders for over 1000 km until it reaches the Elbe delta in Cuxhaven, just a bit northwest of Hamburg. Cycling along a river on a hot day can be much more pleasurable than cycling over open country, because the river vegetation of shady broadleaf trees provides shadow and the water of the river itself cools the immediate river area slightly down. So, I cycled along the soothing banks of the river Elbe and took in the peaceful panoramas coming into view after every turn I made following the river.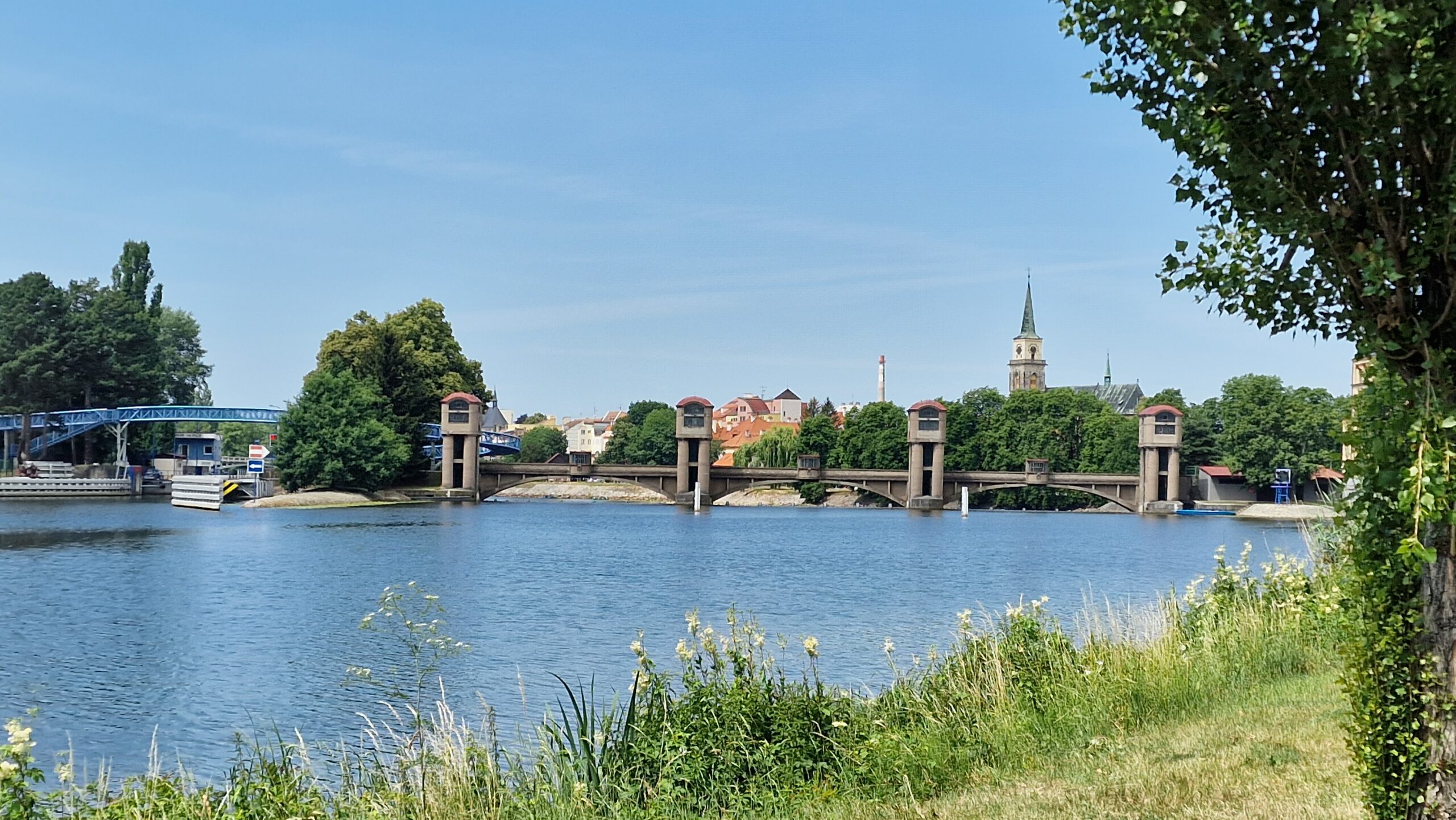 After a short time, I reached the city of Nymburk with its restored city wall and its nice old city. Time to make a lunch break and to sit in the shade for a while. I bought cherries and apricots as well as cheese and bread and had a lovely lunch outside the city walls on the banks of the Elbe. Sitting under a few pine trees I stared at the river and its peaceful flow, which almost has a spellbinding effect.
My journey along the river continued. Serene cycling combined with profound sweating made for an interesting combination. At one town, however, I had to leave the Elbe cycle path and head inland for Prague. I had selected a campground in the little town of Sestajovice for my last night's stay before entering Prague. It lies just outside the Prague city limits and is a very relaxing 24 km in distance from Prague's old town. On the campground I met an older cyclist who is intending to reach Warsaw in order to visit his daughter. Although 70 years of age he was cycling well over 100 km per day. A very impressive feat. I set up my tent, ate dinner, took a shower and was looking forward meeting my ex-colleagues on the next day.