Day 59 of my cycling journey – June 28, 2022
After the short distance I had cycled on the day before my schedule to reach Berlin on July 1 and to meet my wife there was getting tight. Some serious cycling was required, and I got up early and cycled 112 km along the Elbe to Dresden. Beautiful sceneries made the trip one of the memorable ones of my journey so far, despite the determined cycling efforts. Once again, and for the sixth time, I crossed a border on my journey.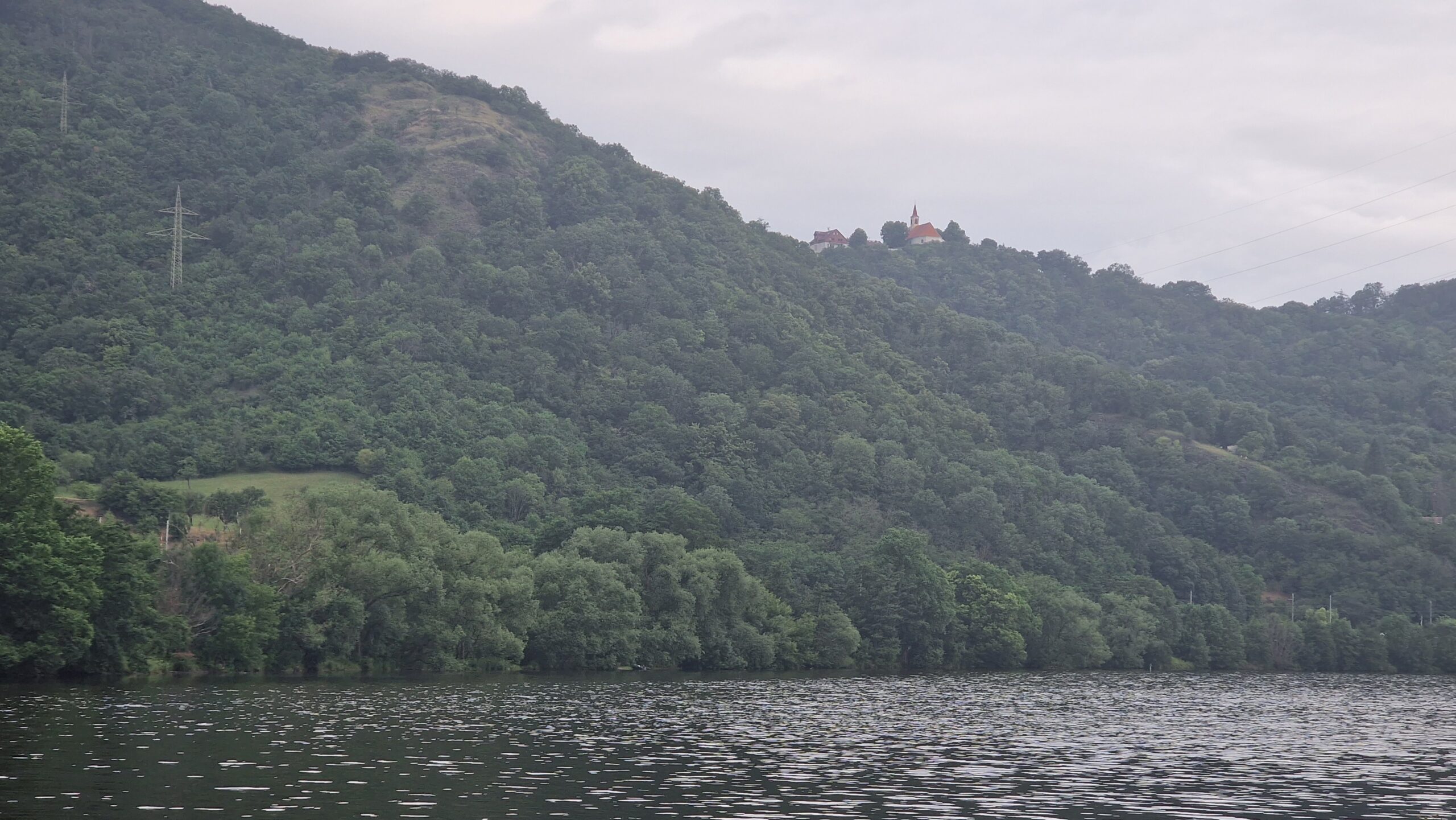 The goal was easy: I had to reach Berlin on July 1 at the latest. My wife was coming to spend a bit more than a week with me and I wanted to be there when she arrived. The distance to Berlin was about 340 km and I had four days to reach the German capitol. I was getting up early and left for the first time before 08:00 h in the morning. Leaving Litomerice, I continued cycling along the Elbe and the views were getting more scenic by the minute. The river got narrower and narrower just as the mountains on both sides were getting higher and higher. The land turned from a relatively wide and open landscape to a constricted dramatic topography with intense panoramas coming into view after every turn of the river. The last kilometres in Czechia and the first kilometres in Germany were probably the most scenic km on the river during the entire journey.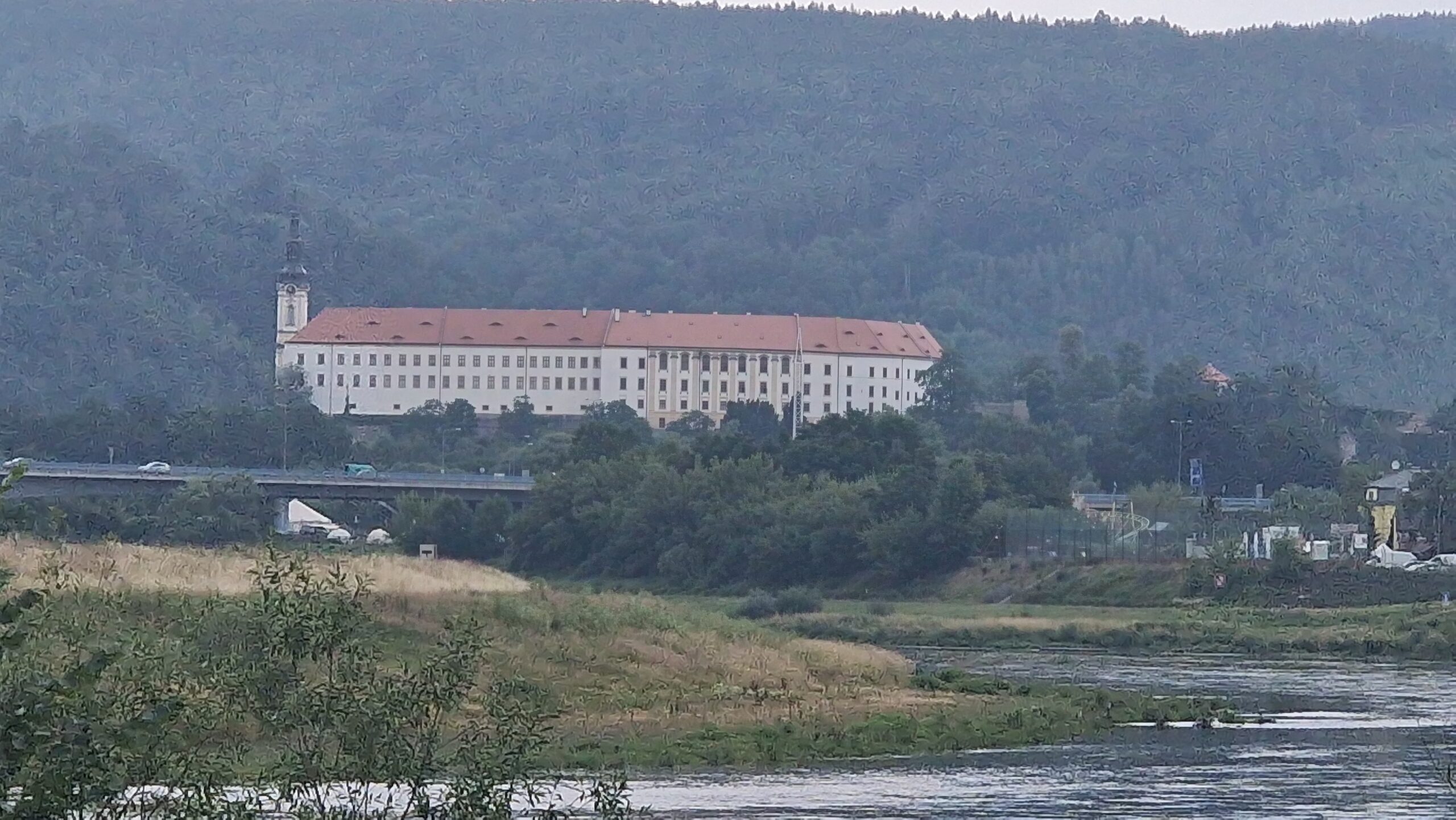 The last town before crossing over to Germany was Decin. Its mighty castle could be seen from afar serving as the gatekeeper to the lands of the Bohemian princes of the past. I continued on the Elbe cycling path, and I looked around me more and more often. Huge sandstone cliffs were appearing over the river and the little villages were not spread out but appeared almost huddled together in the narrow spaces the sandstone formations allowed them to exist. And suddenly I heard German words, saw German license plates and saw the German flag. Undetected I had crossed the German border and I was back in the country I was born in. The Elbe Sandstone Mountains were an impressive sight and cycling the smooth cycling path along the river with the imposing sandstone cliffs and precipices was pure bliss. It was a delightful cycling, and I couldn't help but look in wonderment at these picturesque sights. I hardly noticed the time passing and suddenly the cliffs receded, and the land opened up again. Dresden was only a short distance away, and I put my last energy reserves into my efforts to reach the campground in Dresden. A wonderful day came to an end and a lot of kilometres had been cycled – 112 km to be precise.