Day 60 of my cycling journey – June 29, 2022
The weather forecast had been very bleak. Predicted were thunderstorms and continuing rain for the entire day. Having decided to make a dash for Berlin, I left early, again. Cycling 118 km through the lovely countryside to the town of Lübbenau in the amazing UNESCO recognized biosphere reserve of "Spreewald" (Spree Forest), I found a campground where I set up my tent, and surprisingly, despite the occasional single drop of rain, the weather held.
Getting up early, I noticed raindrops falling on my tent's flysheet, which seemed to reinforce the weather report I had been reading on my phone. The predictions were bleak – rain, rain, rain, thunderstorms, rain, rain. I had three days to get to Berlin and I decided to cycle as many kilometres as the weather would allow on this rainy day. Perhaps making a dash for it and reach Berlin in two days instead of three. I left Dresden without cycling through the simply amazing old city. Several years ago, I had been in Dresden for almost a week and seen it quite extensively, so I decided not to spend time in the city centre. This shouldn't, however, inspire others to do it as well, because Dresden is an absolute jewel of a city. As the seat of the former kings of Saxony it has a baroque and rococo city centre which is without rival in Germany and perhaps Europe. The city centre, which had been completely destroyed by allied aerial firebombing during WW II, had been entirely reconstructed and was listed, with the surrounding Elbe valley landscape, as an UNESCO World Heritage Site. Then disaster struck a second time: the citizens of Dresden thought it would be more important to build a new four-lane bridge through the heritage site. Against the warnings of UNESCO, the project proceeded, and Dresden lost its UNESCO status. Over the last century, cars have changed our cities, not necessarily to the better. Now there is a new bridge in Germany, but the world has lost one of its most beautiful cultural heritage sites. What happened in Dresden was just a small mirror to what happens in the world today: Beauty and our climate are sacrificed to the need for speed and the golden calf of mobility and individual traffic.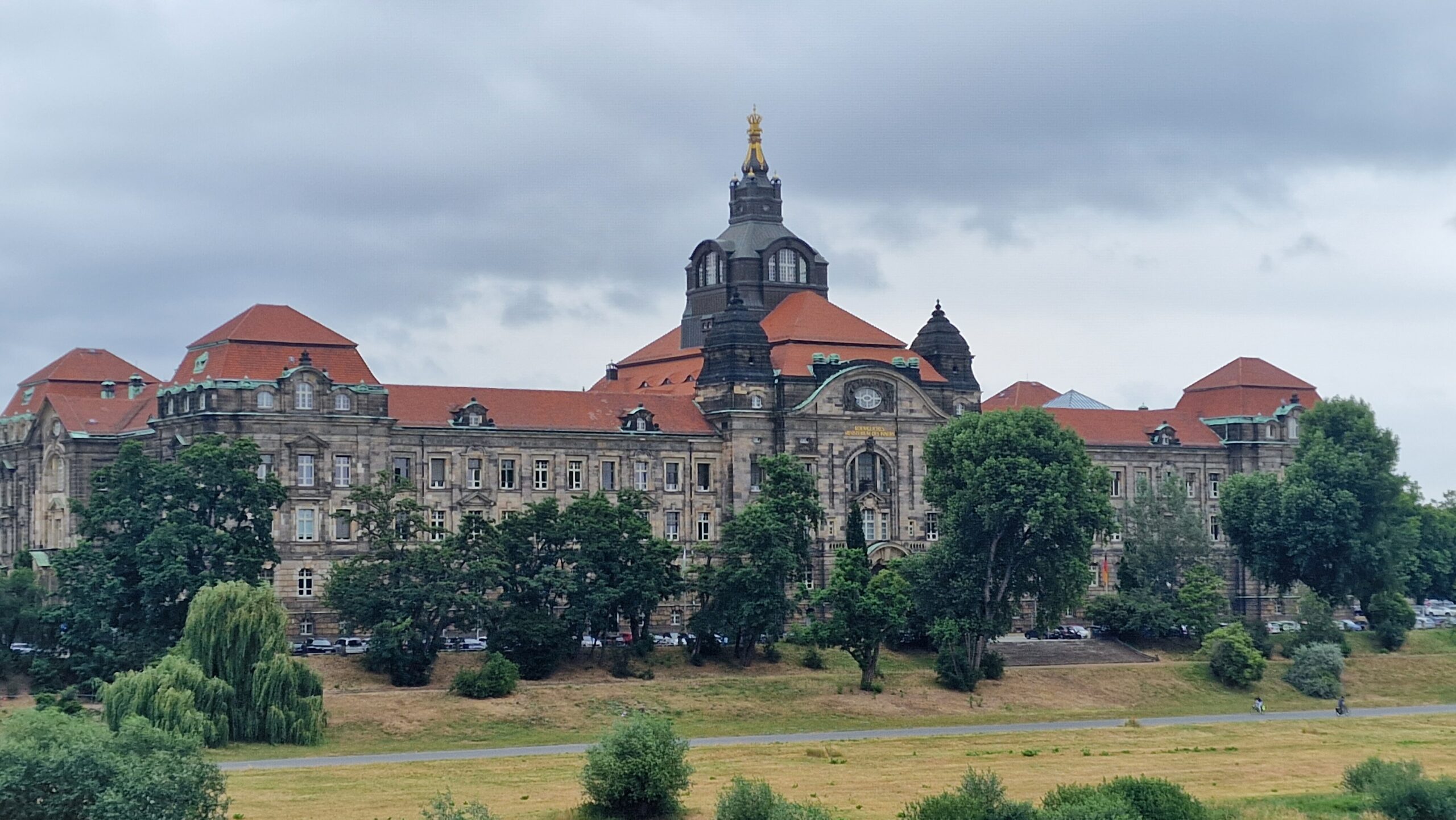 Cycling on, I went through a number of very picturesque little villages, like Bärnsdorf and Berbisdorf. I made it to the little town of Radeburg, where I bought lunch. I ate it on the lakeshore of a nearby lake area and consequently beautiful lake views accompanied my lunch and made it even more enjoyable. I continued cycling on an international long-distance cycleway through forests and fields and had hardly any contact with the villages on the way. It certainly was a very tranquil cycling, which was interrupted when I went to one of the towns to buy my dinner. Leaving the parking area of the supermarket I suddenly felt a strong resistance in my pedalling and suddenly the chain slipped off and got completely stuck between my sprocket and the steel case of the Pinion gearbox. A lengthy repair session followed, including opening the chain lock. After an hour the bike was fixed, and I could continue.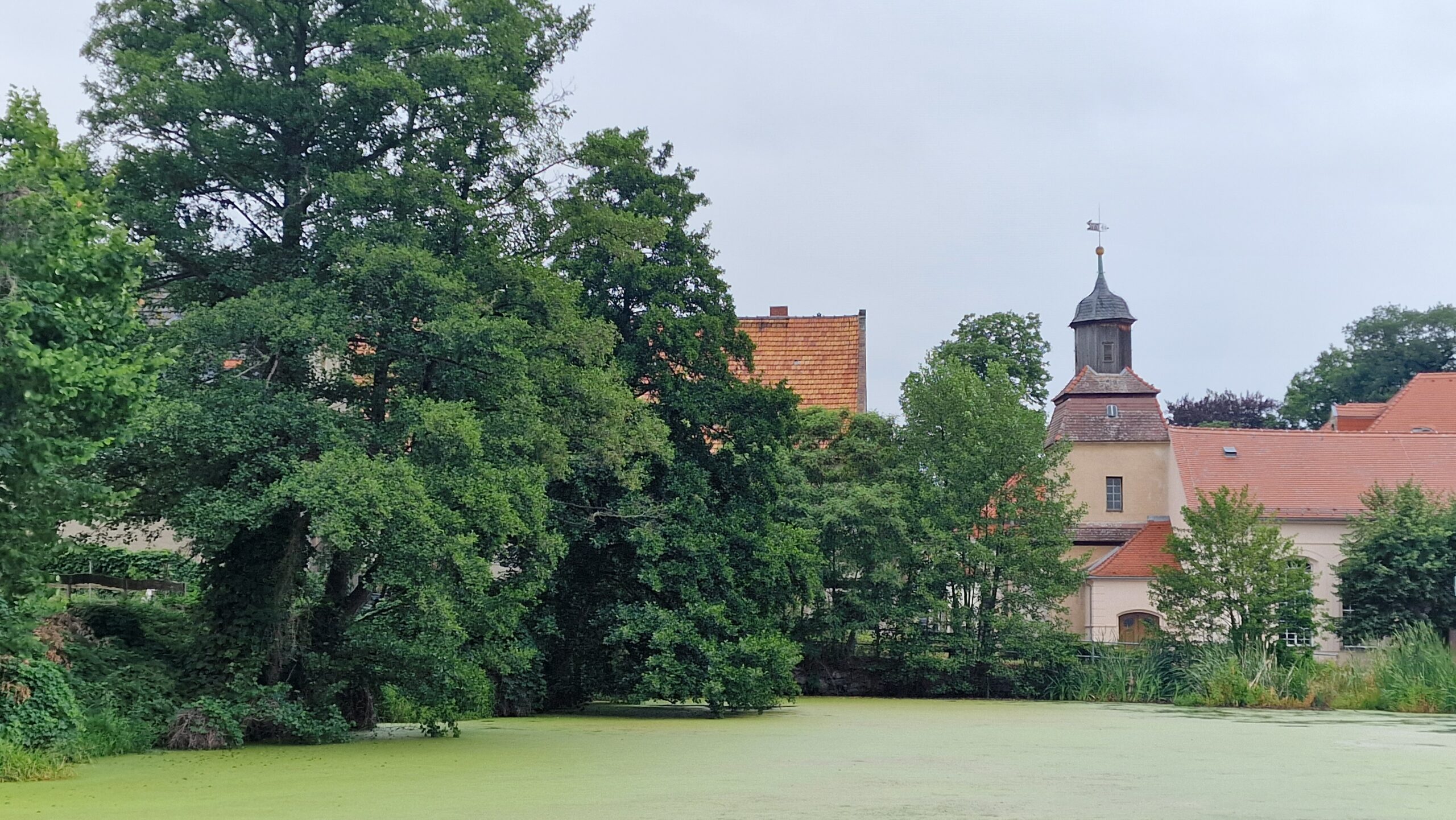 In the evening I reached the UNESCO recognized biosphere reserve of "Spreewald" (Spree Forest). This reserve is an absolutely wonderful inland delta, in which the river Spree, its inland branches and a multitude of channels create an absolutely amazing floodplain and bog landscape of enormous proportions (almost 500 square km). Settled by two Slavic tribes, the Sorbs and the Wends, these two indigenous groups still maintain their languages and customs today. As a major tourist centre southeast of Berlin the area sees a lot of tourists each year. Being too tired to do anything else, I went to the local campground in Lübbenau and set up my tent. A long day saw me cycle 118 km and surprisingly the weather, which was predicted to be horrendous, held. Taking a shower and sitting in front of my tent for dinner I stared at the amazing sunset, and got exited of being in Berlin on the next day to see many members of my family.