Days 81-84 of my cycling journey – July 21-24, 2022
A day characterized by mental and physical fatigue from the two previous hard days in the sun turned out to be a test for my resilience to overcome adversity and to cycle from Marburg to Usingen-Merzhausen, 77 km away, and the place where my parents reside. I spent three days with my parents, talked a lot about old times and family members, finally got my tooth fixed, and simply spent quality time with my elderly parents which I will not see for seven years.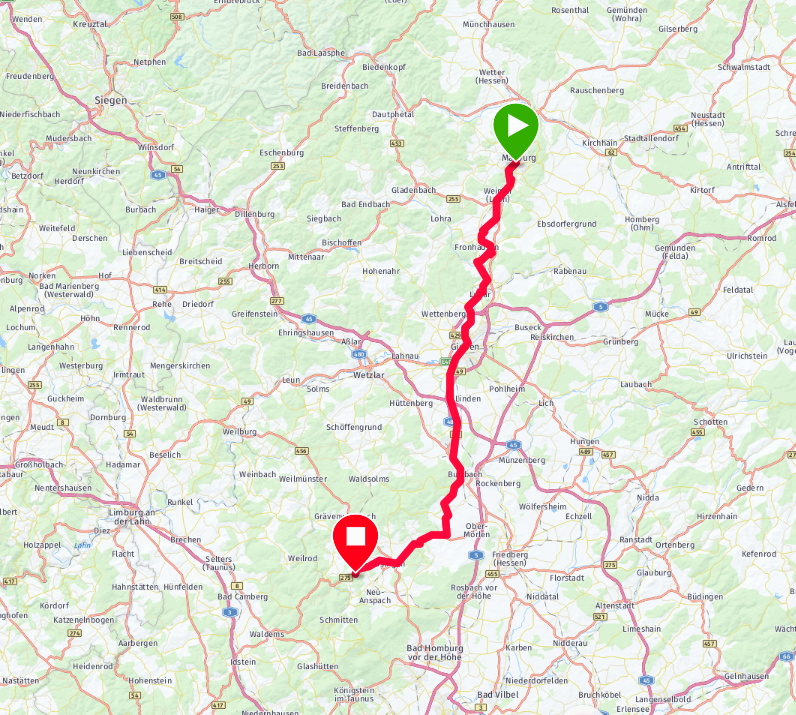 The weather in Marburg was very instable, with moments of hard rain changing in an instant to a sunny disposition which may last 15 minutes only. I took one of these rare moments of sunshine to get out of my tent and pack my stuff. Unfortunately, my tent looked like a pigsty from the outside. The heavy rains of the night had hit the dirt and small gravel of the camping ground and the return splashes, now mixed with dirt and muck had soiled the lower portions of my tent considerably. I had to clean it and dry the wet rainfly with my towel, knowing that I would get it washed at my parent's house in the evening.
Leaving Marburg, I had a last look at its marvellous sky-line from afar before I continued along the Lahn river to the city of Giessen. I passed this university town without doing a more extensive sight-seeing tour on my bike, because I wanted to reach my parent's house as soon as possible and I knew some steep hills would wait for me to test my resolve another time. It didn't take a long time that I had to cycle up steep hills again. These were the hills of the Taunus range, north of Fankfurt, and they can be quite steep. Arriving in Usingen, I had to accomplish my last and longest climb of the day to the 150 m higher located village of Merzhausen. I arrived at my parent's house and fell into their hugs since we hadn't seen each other for some time.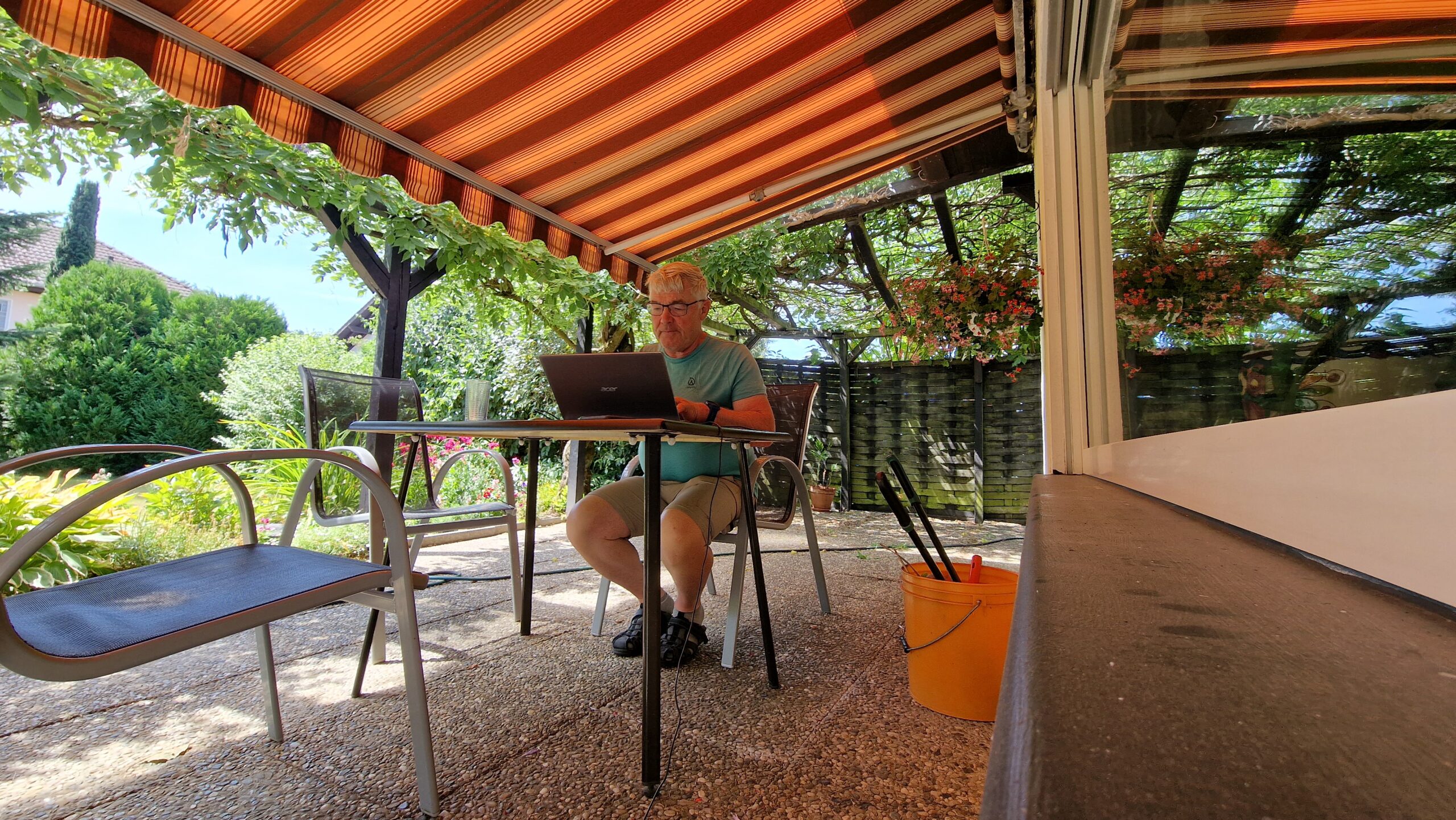 Three full days I stayed with them. They had organized me an appointment with a dentist, no small feat in vacation time, and I finally got my tooth fixed which had this unfortunate encounter with a cherry stone in Krakow. The three days of quality time with my parents were otherwise spent with long talks about the different aspects of their and my lives. Although not really spoken about, the notion that I would be on travels for seven years and that this good-bye may actually mean a farewell stayed in the room for my entire stay. It was the white elephant in the room for three days and it made me sad.