Day 85 of my cycling journey around the world – July 25, 2022
Leaving my parents, I rode a substantial deviation from Usingen to Walluf, the village where I grew up and where I spent my youth until I was 20 years old. Starting in Usingen in the Taunus range I cycled for 77 km, down to the suburbs of Frankfurt before turning west through the Rhein-Main area via Wiesbaden to Walluf.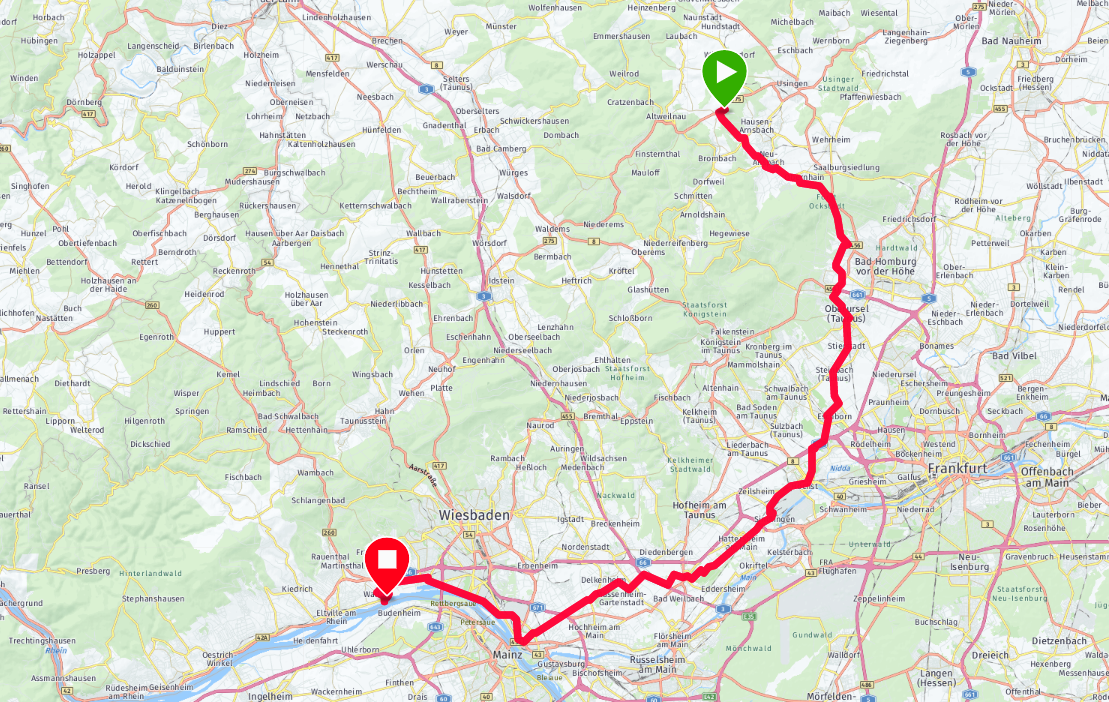 The moment to say good-bye had come. With a heavy heart I hugged my parents once again before I left. There were many thoughts about them swirling in my head for most of the day but there was also the difficult terrain to concentrate on, since I was cycling on steep inclines and declines on forest paths which were difficult to ride. The day was hot again with 28 C in the morning. It promised to be much hotter later in the afternoon. I had taken this into consideration when planning my tour of the day to Walluf. Essentially there had been two choices for my route: a) Cycling the straightest way for almost 50 km and going up very steep inclines of up to 16% and climbing around 800 m in total, or b) cycling down to the suburbs of Frankfurt but at the same time riding 77 km and climbing only about 400 m. Considering the heat of the day I decided for the less arduous route of cycling with less uphill struggles involved. That didn't mean that I didn't have to engage in serious climbing. There were some really serious ascends to conquer and I conquered them by pushing only because they had inclines beyond my current capabilities. It was just less climbing in total. Soon I left the Taunus range and cycled down to the Frankfurt suburbs. The hazy skyline of Frankfurt could be seen with its skyscrapers confirming the accuracy of its nickname "Mainhattan". The rest of the day was largely characterized by cycling through seemingly endless industrial and residential sprawls. Largely boring, with a few exceptions only, sometimes unpleasant when the roads through industrial complexes were rather unfriendly to cycling, and downright disgusting when the stink of the chemical industry assaulted my olfactory sense which had been sharpened by cycling almost 3 months through nature.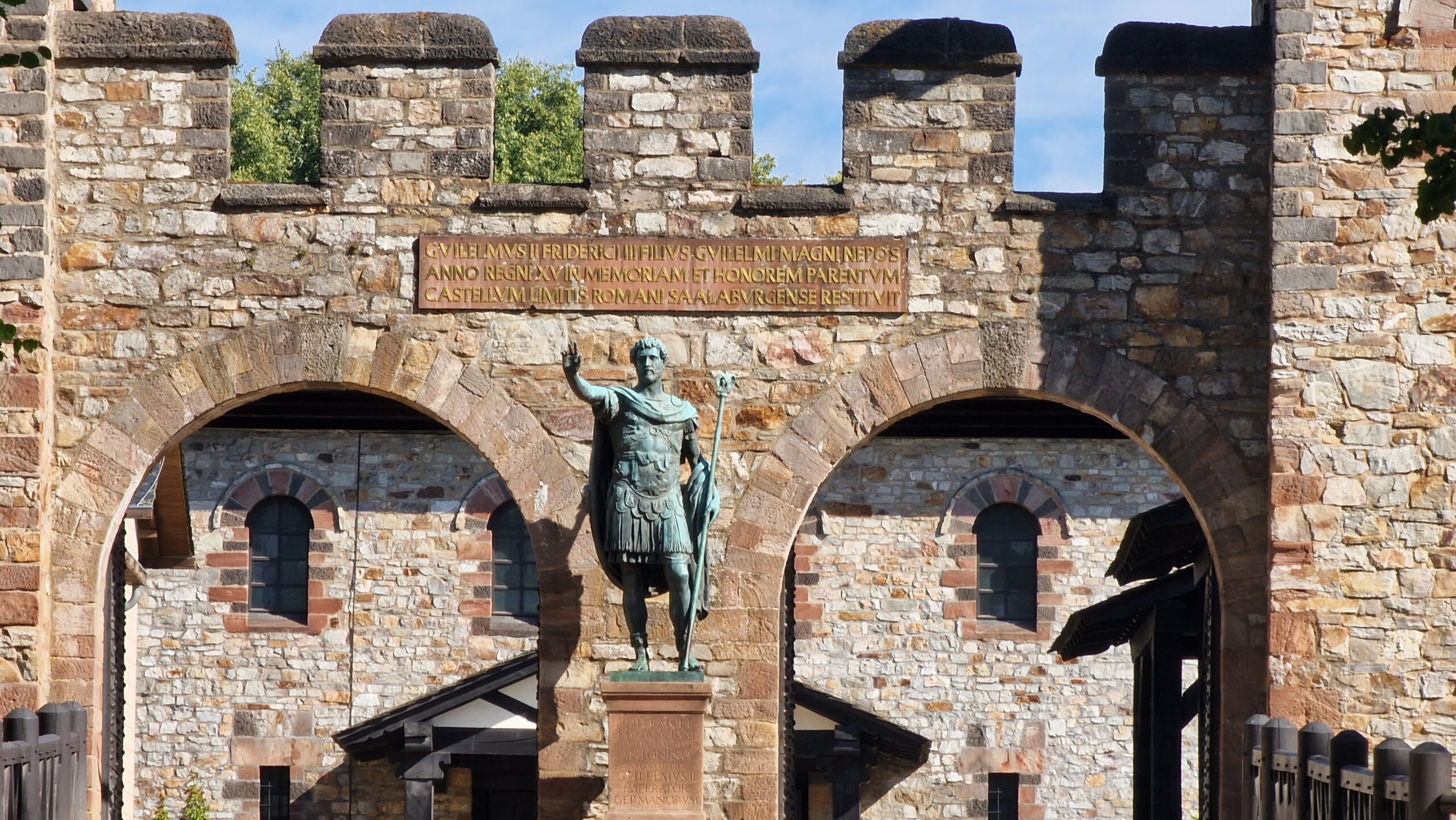 Soon I arrived at my destination, my old home village Walluf. I went on a nostalgic tour around the village, looked up for the places I hanged out as a kid, visited the streets I walked every day to school and back, and had a look at the houses my parents and I had lived in during the 20 years I had dwelt in that village. The village has grown substantially and the cherry trees I frequented as a kid were gone as were the fruit tree plantations in which I practised my brass horn play, because my mother didn't want me to do it in the apartment. In the evening I met some old friends from that time, and we had a lovely evening recalling events, persons and memorable details from that time. We drank white wine from our village on the banks of the river Rhine and looked over it when it was bathed in the golden light of the evening. We told stories, heard many times before, but being as amusing now as they were then and we recalled details from our young lives which had been long forgotten, buried in our memories under the baggage of our long lives. It was a magical evening, made exceptional by its rarity. The mother of one of my friends had kindly offered me a place to sleep over 40 years after I had slept the last time there, and an average cycling day came to an epic end.