Days 88-90 of my cycling journey around the world – July 28-30, 2022
I was cycling 74 km from Eichenbühl to one of the villages of Weikersheim were I visited my sister and her family. It was again a hilly stage of my "tour du monde" and the steep inclines were distributed at the beginning and end of the stage. A cloudless sky with temperatures of about 25-30 C was the almost perfect setting and the picturesque beauty of the Tauber valley was the crowning backdrop of this day. Two rest days completed a perfect weekend.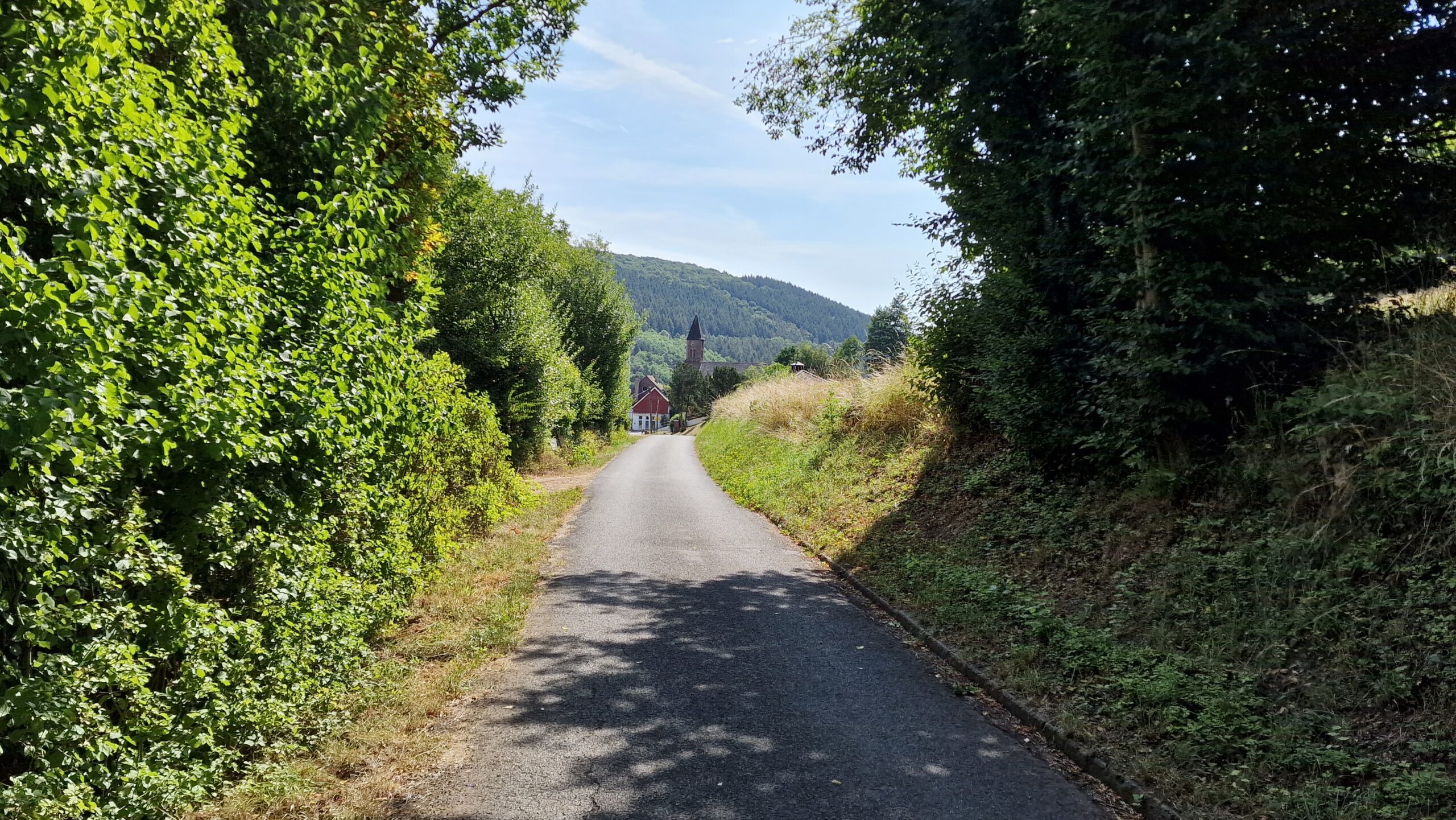 I left the campground with the knowledge that the first 20 km would be very hard and that I would have to climb one major hill. As predicted it was testing my endurance and resilience when I had to climb about 400-500 m in height over a relatively short distance. The pinnacle of the hill was occupied by a little village called Schweinberg, which quite drastically describes the hill it sits on (pig hill). And a pig hill it was. Pacing myself so that I would still be able to climb another hill at the end of my day, I followed a little creek, systematically breathing and keeping a steady frequency in my pedalling. Breathing in, breathing out, breathing in, breathing out – after about 100 m a gummi bear as a reward, and then breathing in, breathing out, and the cycle repeats itself. You cannot image how fast the time passes when you concentrate on your breathing and the next gummi bear. The countryside was very pretty, but I didn't see so much, because I had a thousand yards stare directed towards the front of my bike and the bag where the gummi bears were in (perhaps better described as a half yard stare). At the end of the hill, I had to take a few breathers (and chewers) to refocus my energies.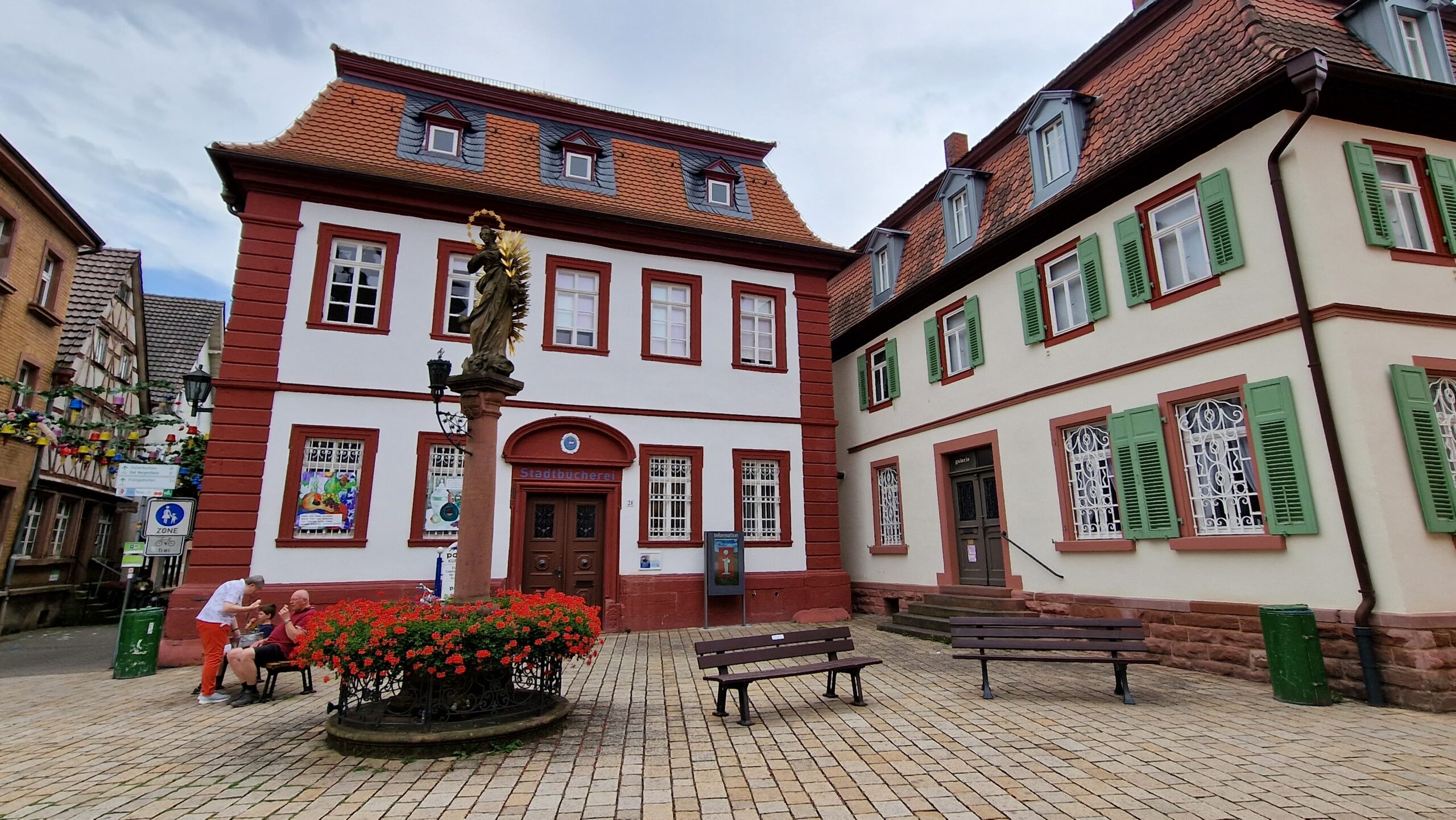 The downhill to Tauberbischofsheim was, as expected, a treat. Freewheeling for kilometres on end is something I can't get enough of, and which is a mental treatment to bring you back from the zombies to the living. This way I cycled as a happy man into the Tauber valley which is considered by many Germans as one of the prettiest valleys in Germany. Cycling was pure bliss, and since the temperatures were rising to about 30 C some small refreshments in the form of splashing around in the river Tauber were taken. Unfortunately, the water level was so low that swimming was not an option. I reached the town of Weikersheim, a small town with a baroque palace and garden which seeks its equal in the region. Especially the palace garden is beautifully maintained and is a prime example of a baroque garden. It appears that an uninterrupted line of creative head gardeners have been responsible for the creation and development of one of the finest gardens in southern Germany since 1710. Leaving Weikersheim, I had one more hill to conquer to reach my sister's home. The hill was steeper in my memory than in reality. Perhaps I am getting fitter. In a short time, I had cycled up the hill and was welcomed by my sister who had followed my progress via live tracking.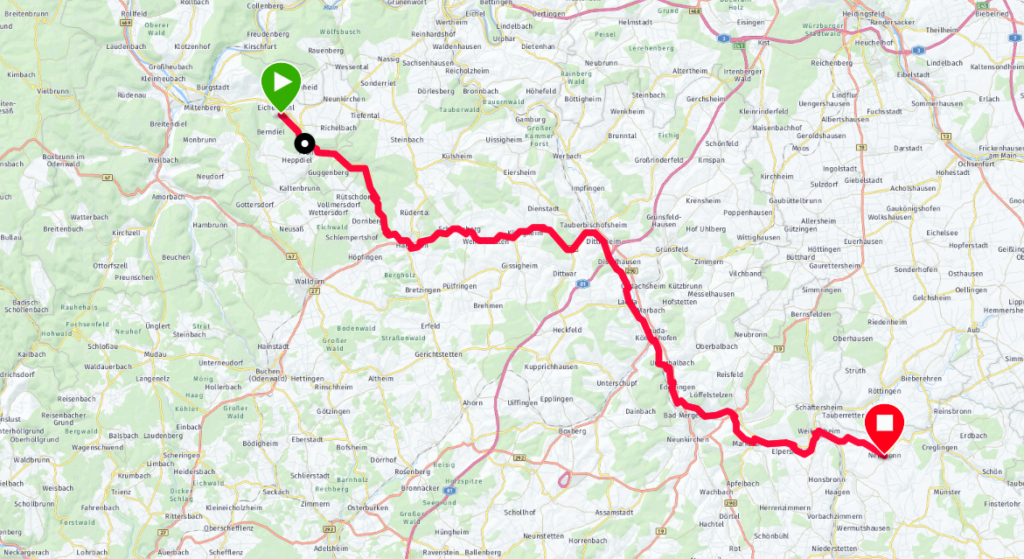 Staying for the weekend with my sister and her family was a pleasure I did not have so often in the past, since we live in two different countries. The pleasure was even increased when my oldest son came to join us. In order to offer me, the weary traveller, a special luxury my sister had rented a mobile sauna. My first sauna visits since I had left Finland were absolutely relaxing and satisfying. Although there was no lake or pool to jump in after each sauna visit, the garden hose did the trick as well in cooling me down. So went two rest days with family as they should – harmoniously and pleasingly.