Day 91 of my cycling journey around the world – July 31, 2022
Accompanied by my sister, her family and son number one I left Weikersheim and we all cycled on the Tauber valley cycling path to the lovely town of Rothenburg ob der Tauber following the Romantic Road. In the valley below Rothenburg we had lunch and a last hug before I left to cycle up the hill to Rothenburg and they left to cycle back to their home. I cycled further to Muhr am See where I stayed on a campground with flair. I had cycled 90 km that this day.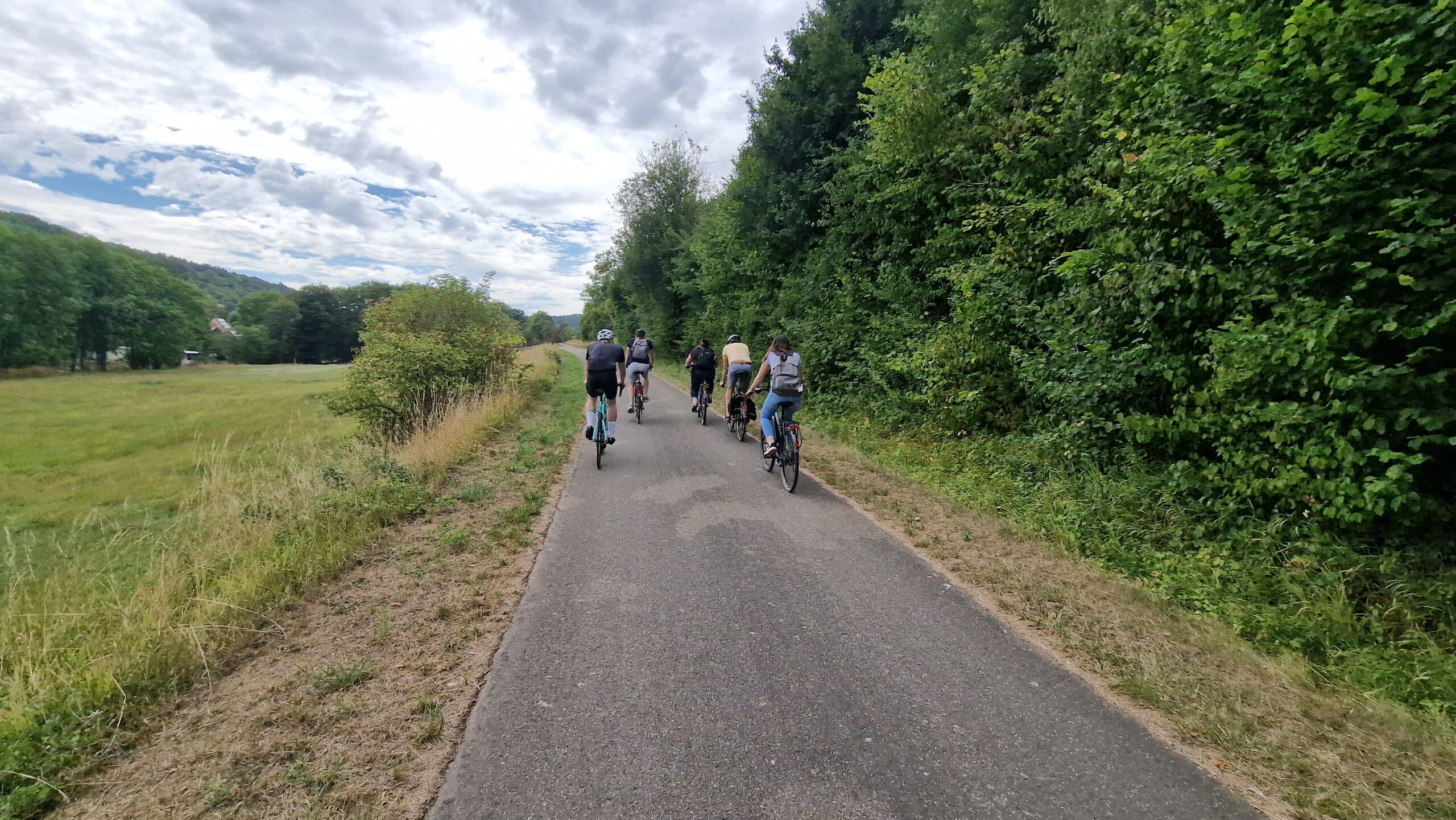 Cycling along the lovely Tauber valley was a great experience. What was even better was that my sister, her family and my oldest son were accompanying me at least for part of the day. The Tauber, a little river, is nested in a tight valley littered with castles, palaces, old historic town centres and lovely landscapes. It is a touristic highlight in Germany and thousands upon thousands of tourists come down the "Romantic Road" to visit this area and its main attractions. Cycling along this valley was a complete pleasure only slightly stunted by the masses of other cyclists craving for space on the narrow cycle path. It made cycling slightly stressful since one had always to watch out for oncoming traffic. Most cyclists were using e-bikes which makes it even more important to watch out. With their speeds they are difficult to judge and sometimes they themselves seem to be surprised. Nevertheless, the morning cycle tour with my family was heavenly and we stopped in the valley below Rothenburg where we had lunch and then a round of good-bye hugs. They were going back to their homes and their lives I was going on with my tour and towards the city of Ingoldstadt.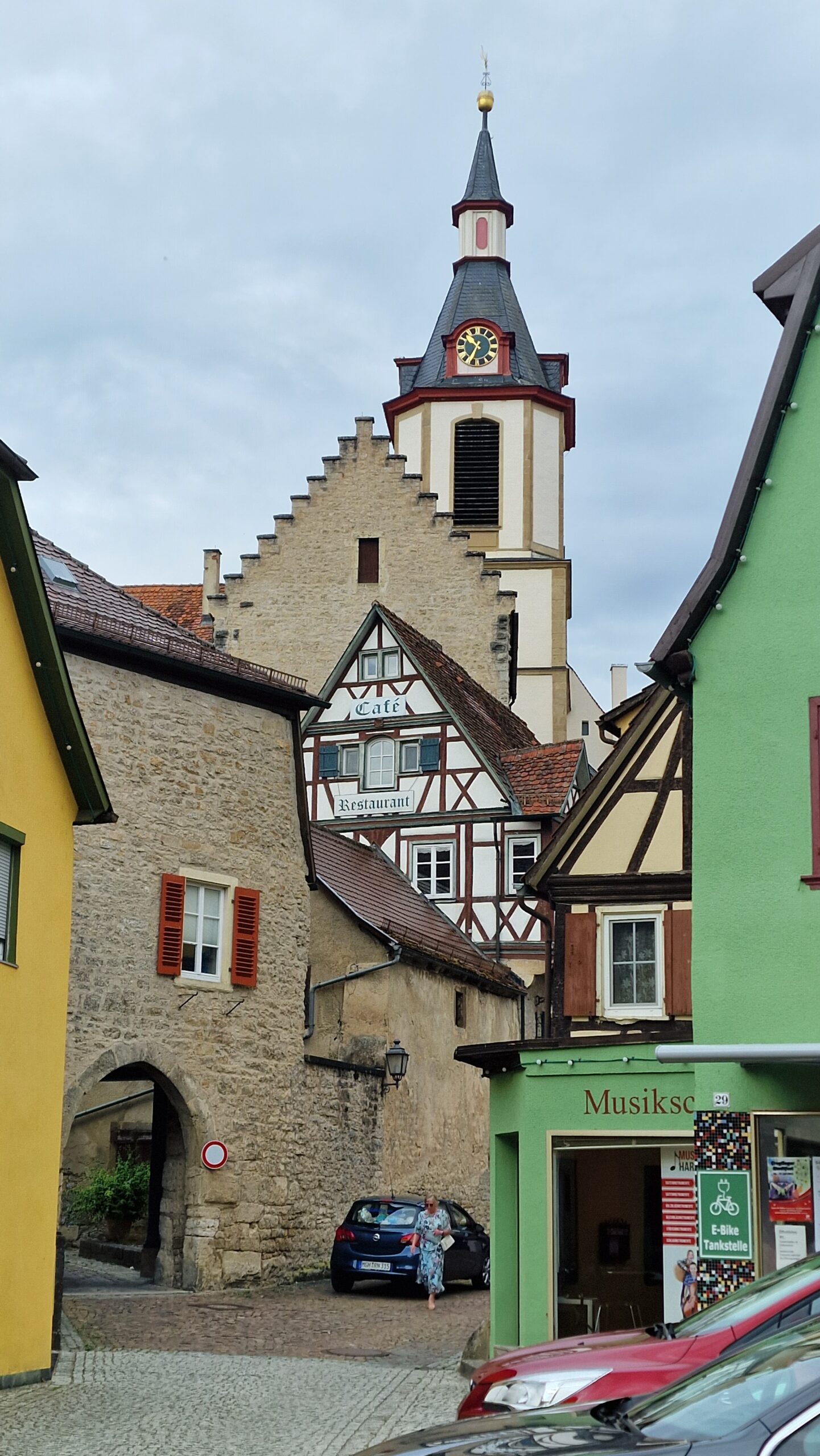 Leaving my family, I had to cycle up a steep hill to reach this medieval gem of a city. Rothenburg is nowadays world famous and one of the touristic must sees in Germany. An old city centre almost in the same shape since 1700 when it stopped developing due to the thirty years war and the bubonic plague epidemics of that time. It was a forgotten town for almost 200 years when it was suddenly "discovered" as an almost complete medieval city. Suddenly it became the embodiment of German culture and how foreigners saw Germany. Its true popularity came during the "Third Reich" when the Nazis declared it an example of an ideal Nazi German community and sent thousands upon thousands of Nazi groups on trips through its own organization "Kraft durch Freude" (strength through joy). Today these things are forgotten and millions of Americans, Japanese, Chinese, British, and the odd Finn visit here to see how people lived 400 years ago and to buy, oddly enough, Christmas decorations as a souvenir.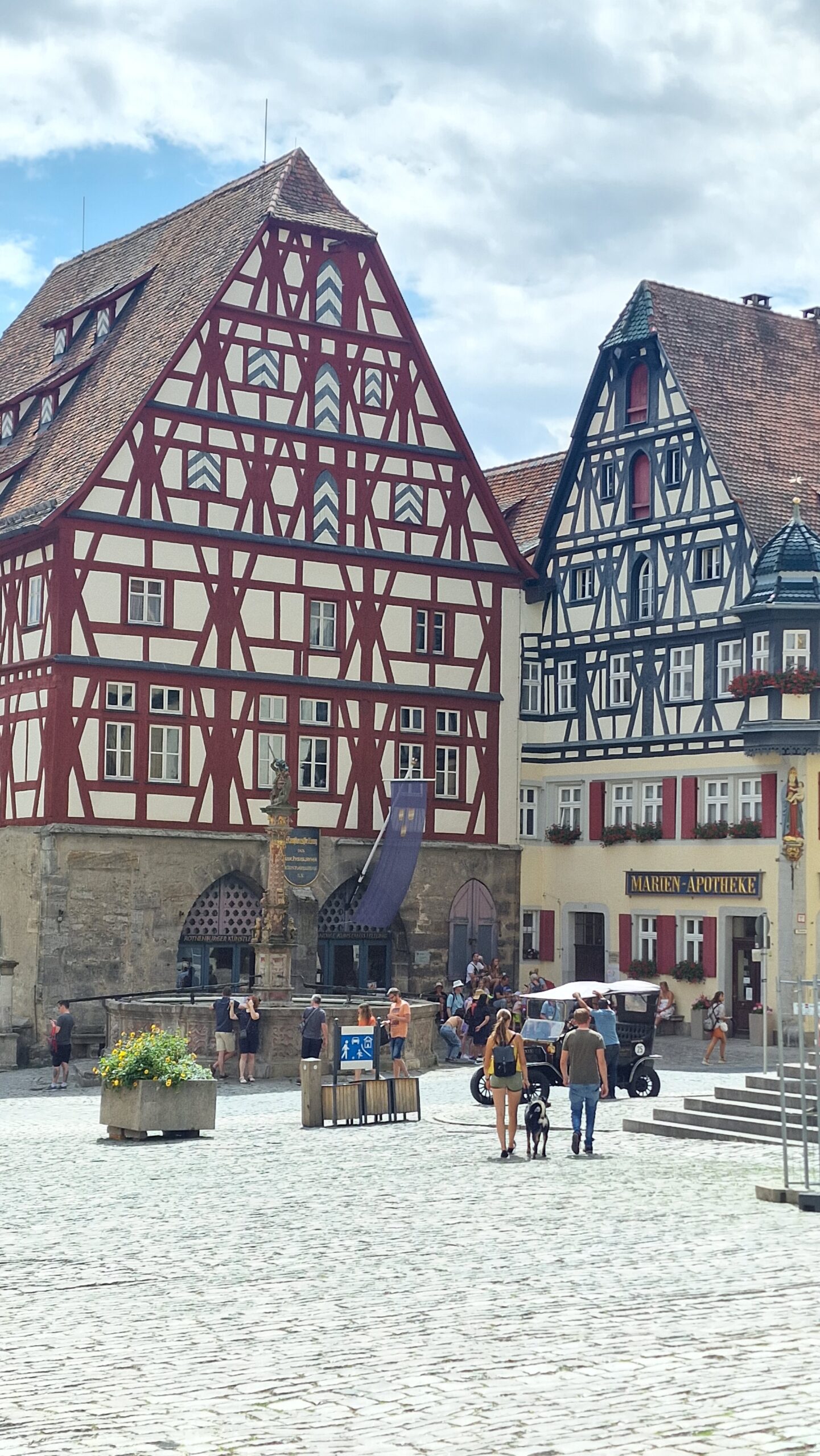 Leaving Rothenburg I had to master another major incline before I knew it would be all easy rolling for the rest of the afternoon. I cycled towards the Altmühltal, another romantic river valley southeast of Rothenburg. Passing Herrieden, I cycled onwards towards the Altmühlsee and to a campground in the little village Muhr am See. The operator of the campground, a Swiss guy who had also been a long-distance cyclist, invited me immediately for a beer and said that we should have a good talk about cycling before I check in and set up my tent. To the beer came a piece of grilled venison and so the evening progressed, and I was still sitting with Remo and talked. After I had taken a shower and my tent was ready to receive me, Remo lighted a fire pit and he and several other long-distance cyclists and short distance cyclists were sitting around the fire talking about cycling and the world. This had been the most social and great campground experience of my trip so far. It was a truly wonderful evening topped only by the absolute deep sleep I sunk into, later that morning.