Day 99 of my cycling journey around the world – August 8, 2022
Cycling through some of the loveliest countrysides I have so far encountered with a beautiful, but warmish weather, I rode from Lechbrück via Füssen to Immenstadt at the "Grosser Alpsee". Riding 74 km and climbing at the same time 864 m made this a somewhat demanding day, but the beauty of Füssen, the mountains and the Grosser Alpsee compensated for that more than adequately.
Almost immediately when I left the campground I had to cycle uphill. Steep inclines tried to take my breath away, but my legs are getting more and more suitable to this kind of thing. The weather was absolutely brilliant and the higher I climbed the better the mountains looked in the bright morning sun and the deep blue sky. Alpine beauty: with blue skies, jagged blueish-grey mountains, the dark green of the coniferous forests on the slopes, and the absolutely rich lighter green of the pastures on which the cow bells delivered percussion concertos as a musical background for the optical feast of the visitor. The cycling was demanding but beautiful, and soon I cycled down from the top of the first over 1000 m mountain top of this day and passed the eerily beautiful turquoise waters of the Lech and the Forggensee until I reached the town of Füssen.
Füssen is a lovely little town with a stunning old city centre. It served already under the Romans (the old ones 2000 years ago) as a provincial capital and is strikingly located in the Ammergäuer Alps. Many tourists visiting Germany go here actually, although many of them will not go to the old city but "just" go to the most potent of German tourist magnet there is: Castle Neuschwanstein. Well, I wouldn't go there. I knew that endless lines of tourists make this a somewhat lesser enjoyable experience for me, in particular since I had seen it twice before. Instead, I walked through the old city, ate an ice cream and bought my lunch, to be eaten at the nice "Weissensee" a few kilometres away from Füssen.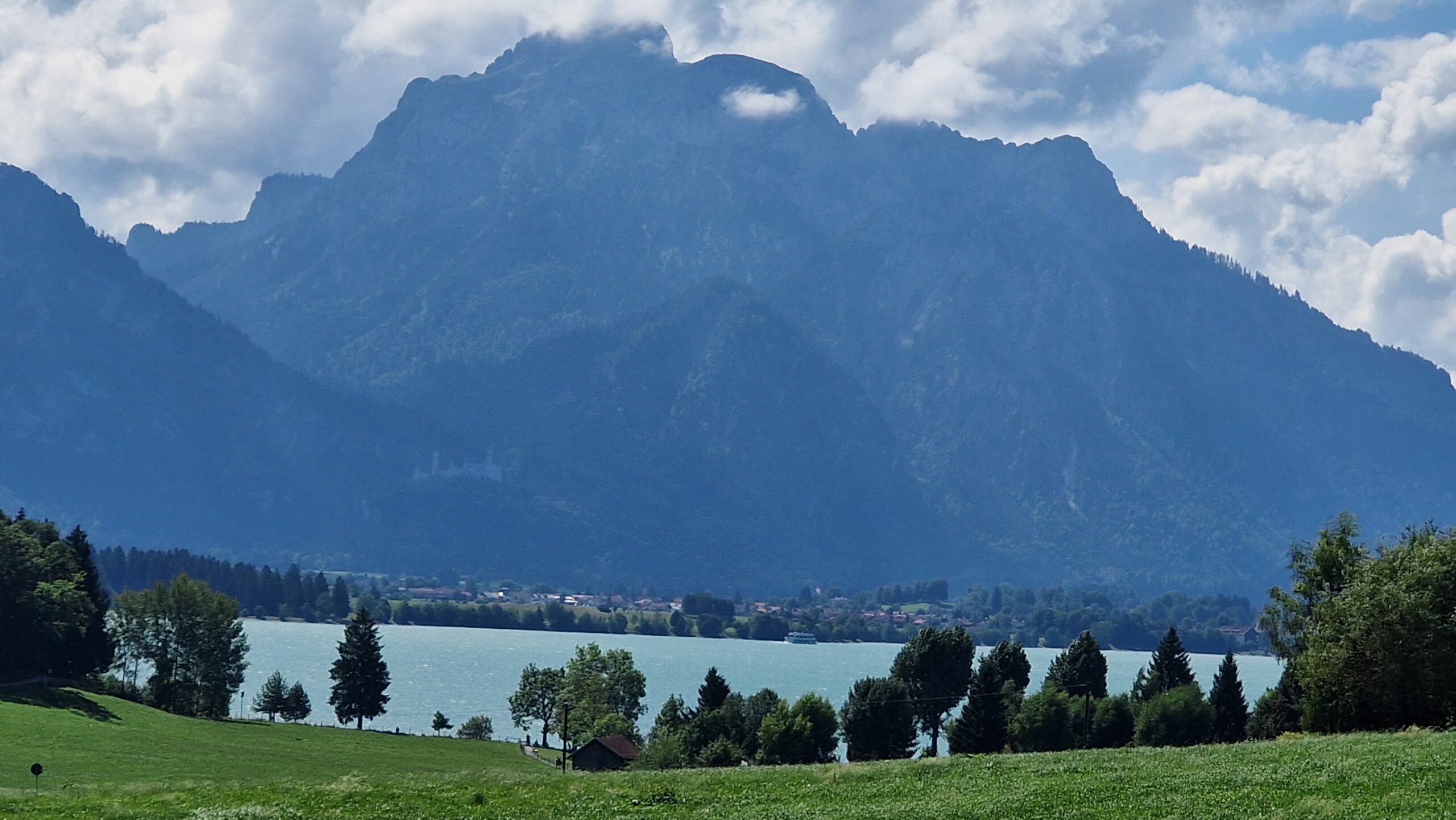 Cycling through these Ammergäuer Alps was absolute paradise. The procedure of cycling (the climbing sort), stopping and taking pictures determined the increasingly hotter getting day. There were rests too and there where exhilarating and ecstatic downhill runs, which overflowed my nervous system with adrenalin, and which made me feel like the king of the world.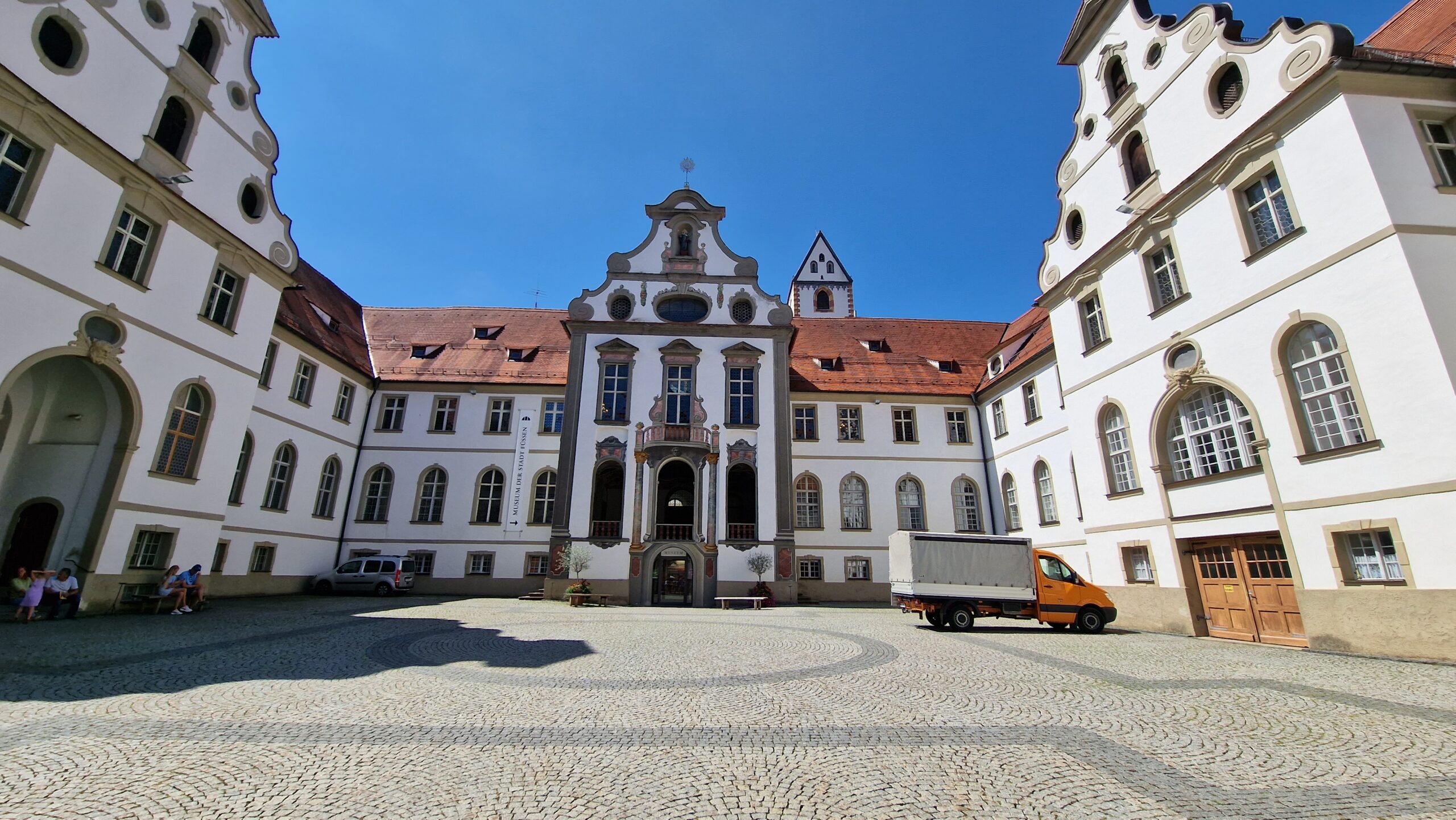 Coming down from the higher mountains I reached a valley which led to the Grosser Alpsee and the town of Immenstadt. I looked for the campground and the price for one measly little tent and a slightly smaller man was 31 Euro. Too much if you ask me, but this had been a stunning day, a day so beautiful that I must think long and hard to find some on which I felt a similar joy and satisfaction (they are there, though).