Day 36 of my cycle journey – June 5, 2022
Another Sunday excursion by bicycle. The most pleasant of weathers for cycling. A cloudless sky, 25 C and slight crosswinds made this a cycling day to remember. Cycling through a pleasant agricultural landscape with tree-lined avenues was enjoyable, but also caused for a problem in the evening, when I was trying to find a stealth camping spot and couldn't for a distance of almost 30 km.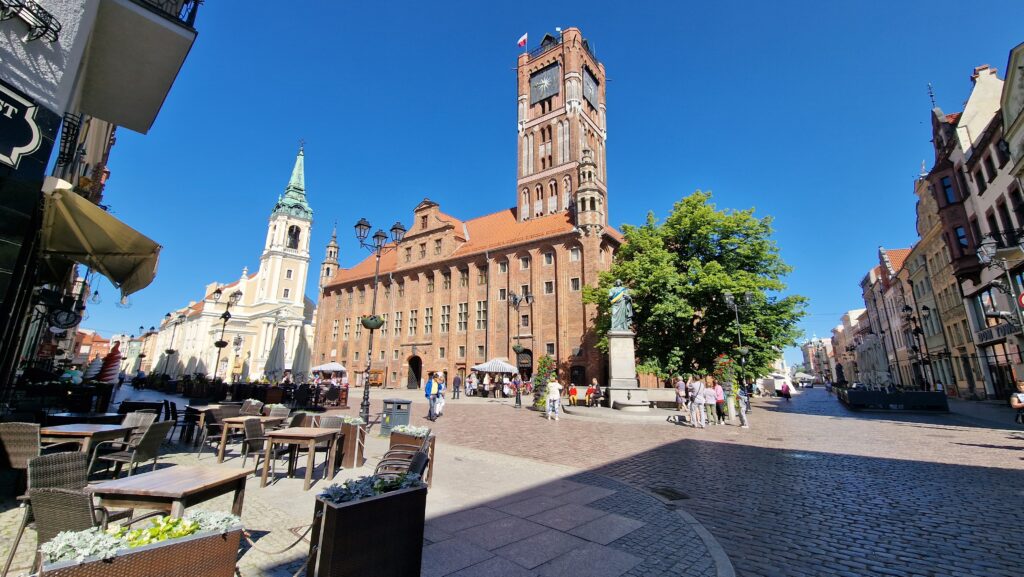 The first point on the day's agenda had been a sight-seeing tour through Torun. The spectacular old town of Torun is an UNESCO World Heritage Site. One of the most surprising and comforting facts about the city is, that it was spared destruction in WW II and that its old city had been preserved in its entirety. This is a fate not many cities in this area of the world were lucky to claim. As with some places mentioned by me before, the city had some of its history determined by the Teutonic Knights, well known to the readers of this blog by now. In the early 13th century, they build a castle here and gave Torun its city charter. Torun became also a member of the Hanseatic League and for almost 150 years Torun was a member of the most influential trade and defence league in the world, before the European Union predecessors were founded. Of course, the poor brothers of the Teutonic Knights were not liked in Torun and in the mid-15th century the population of Torun captured the castle of the knights and completely tore it down. Shortly after the Teutonic Knights were defeated by the Polish-Lithuanian Commonwealth, Torun became Polish and was one of the most important cities in the Kingdom. Since then, Torun has played an important part in the Polish Kingdom and its successive state entities. Of course, the city became part of Prussia after the partition of Poland and part of the German Empire until WW I, but after WW I it was again a part of the Polish State.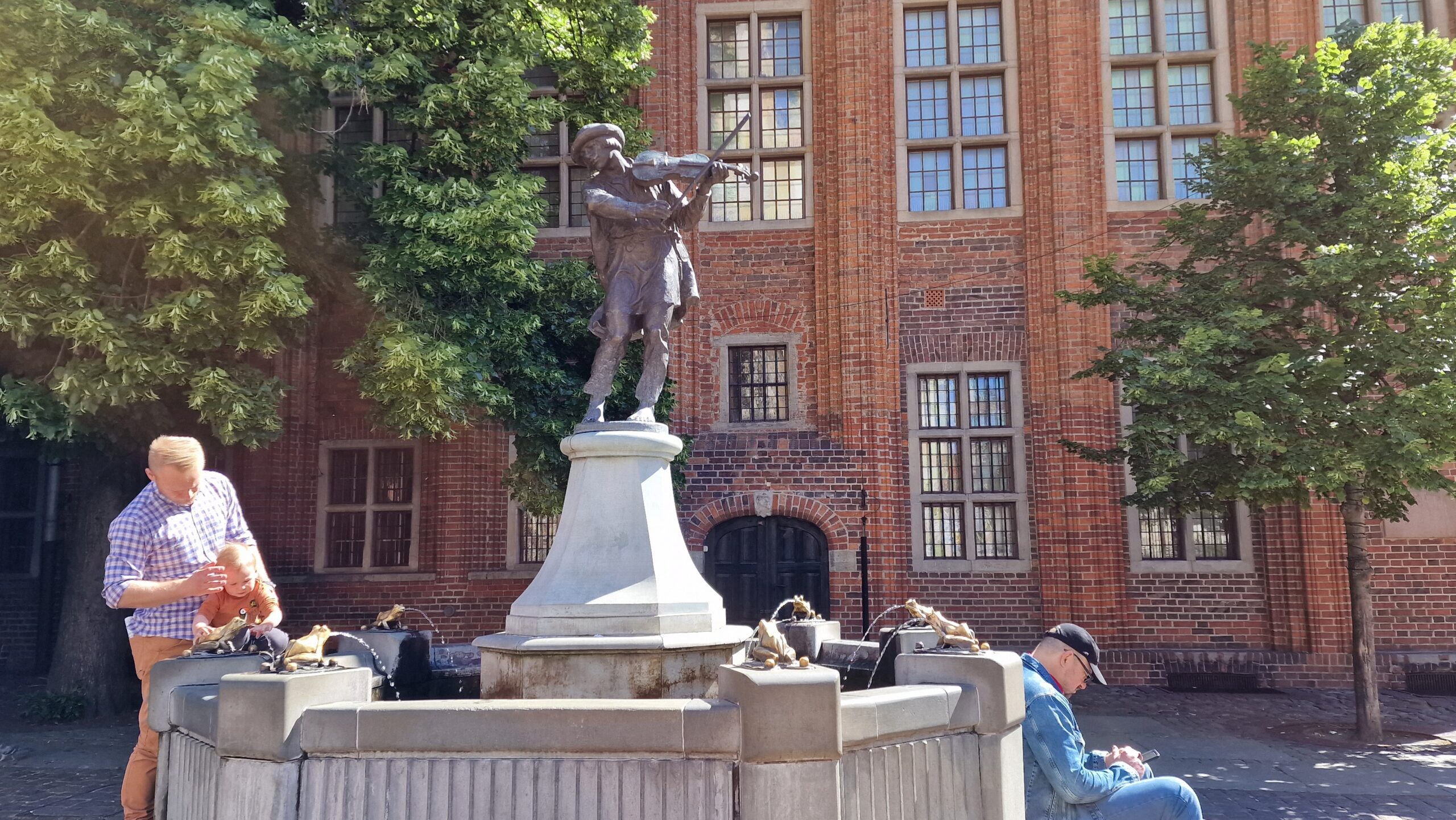 Torun is a beautiful city. Its many historic, gothic buildings are a treat for the eyes of anybody interested in art and architectural history. What is even more astonishing is that some of these buildings are dating back to the 13th century. The city is crisscrossed by a network of streets of old cobbled stones, which make the entire old town lovely to look at, but less lovely to cycle on. Walking through the old city, I especially enjoyed the very old store fronts and their very traditional exhibition practise of the goods they sell. The gingerbread museum just has one of these old-fashioned shopping windows. A typical hanseatic brick building is the birthplace of Nicolaus Copernicus, the mathematician who developed the concept that the earth orbits around the sun and not the other way around. He was at the forefront of the concept, which was then further developed by Galilei and concluded by Isaac Newton. He was actually very lucky that he survived his theory at the beginning of the 16th century, because he was not burned by the catholic church. Many who came after him and making similar claims were put to death on the stakes, because the word of the church, that the earth is the centre and that everything moves around it, could not be doubted.
Leaving Torun at noon, I planned to cycle as long as I could, in order to be able to reach Lodz the following day. The cycling was heavenly, and I cycled through forests and agricultural landscapes. In one of the forests there must have been something special, because I saw a lot of youngish women, dressed very fashionably, at the edge of the forest. I guessed they must have been mushroom pickers, waiting to be picked up by their rides. Funny though, I didn't see any mushrooms, and it was a bit early in the mushroom season.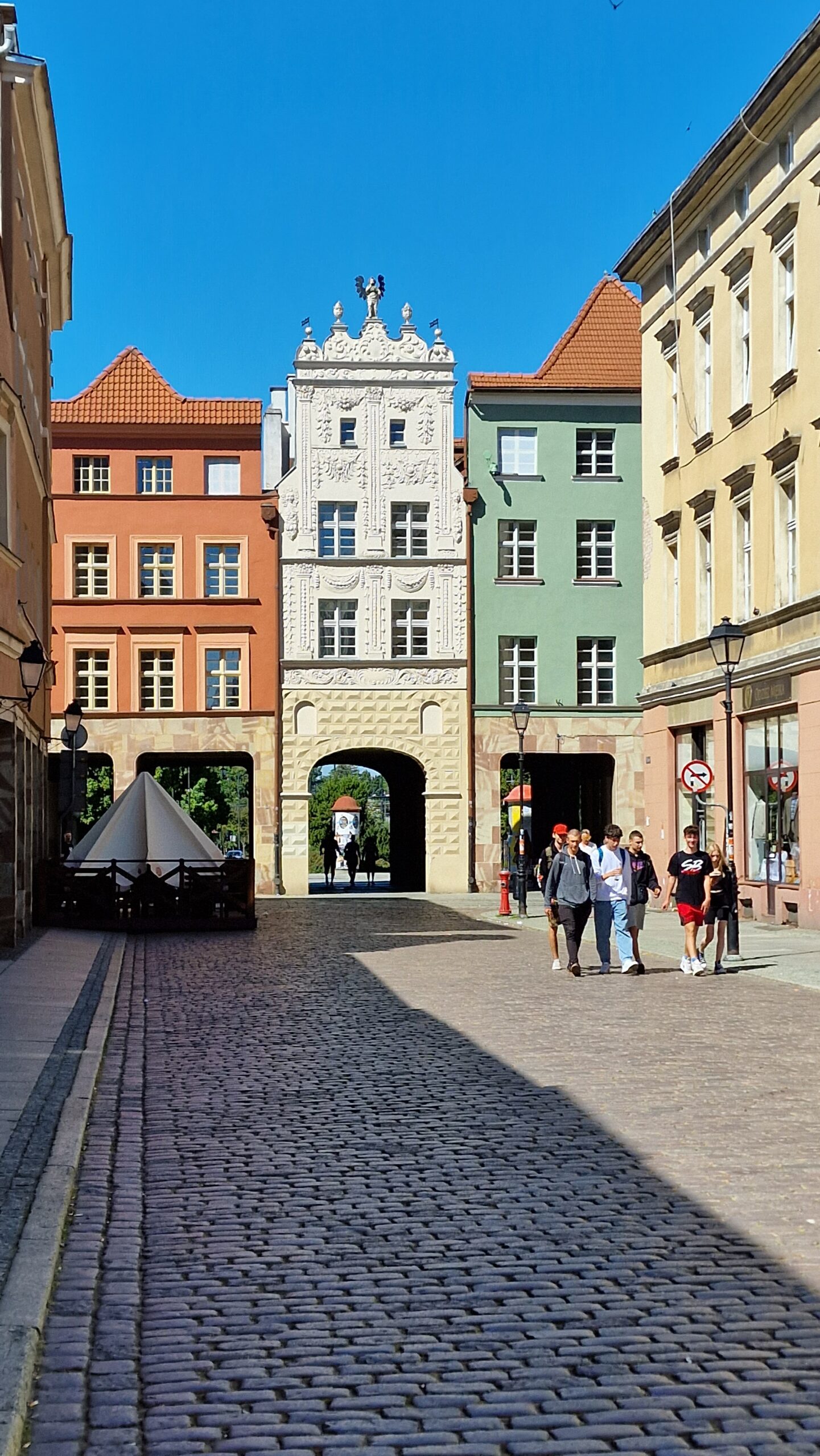 A bit later I reached the town of Ciechocinek, a spa town south of Torun. Here I had my lunch in the main park. The night before I had bought a glass of pickled herring and now it was time to eat this delicacy with a can of beer. Unfortunately, there were so many people around that it did not become a pleasure eating in public view. Besides, drinking in public is prohibited in Poland so I had to hide my can behind one of the panniers, to be taken out when nobody was around.
I continued cycling and passed Wloclawek, with its big refinery, which stretches over kilometres. It was getting late, and I was getting tired and hungry, and it was time to find a camping spot in a forest somewhere. I had cycled about 100 km, and I thought that to be pretty good considering that I started at noon. Suddenly, however, there were no forests anymore. Just open fields where horticultural and agricultural crops had been sown. No secluded spots to put up my tent. I cycled and cycled viewing every possibility, however, nothing came up. Then after almost 30 km I saw a forest and I was saved a night-cycling experience. I was dead tired and my legs and mind, after 127 km cycling, were devoid of any leftover energy.